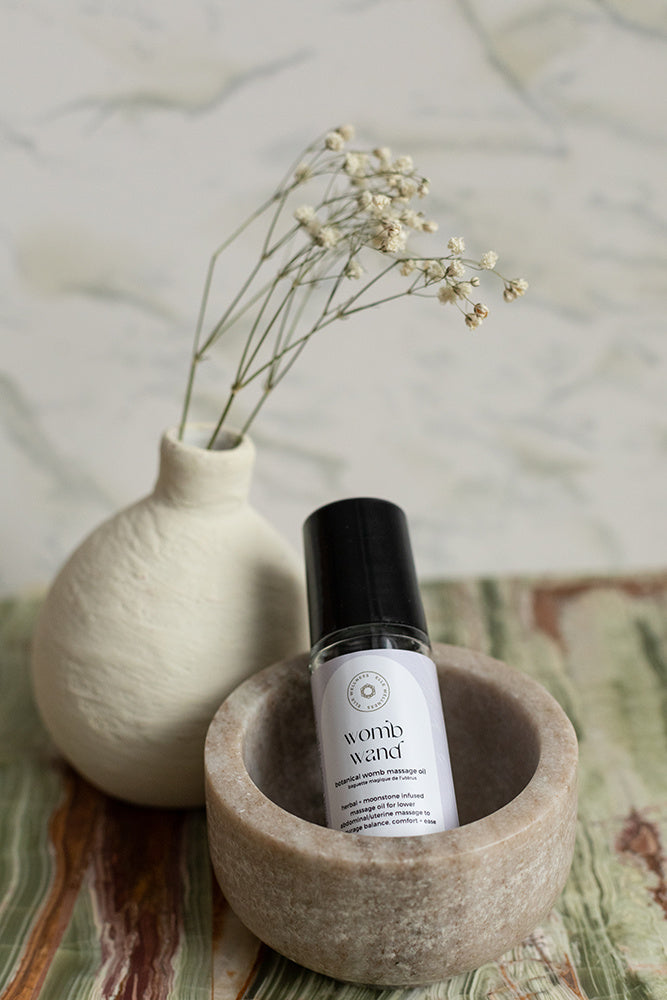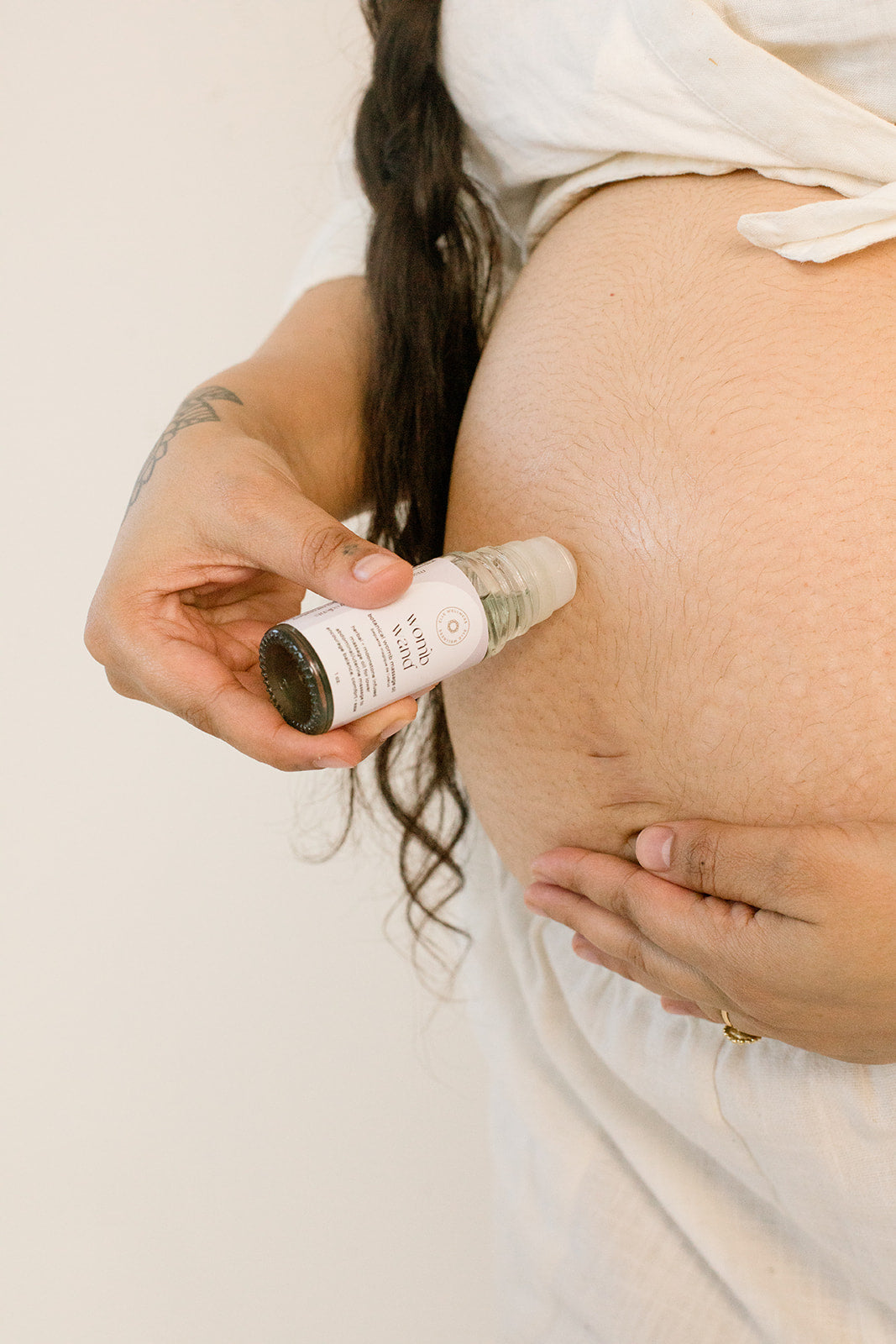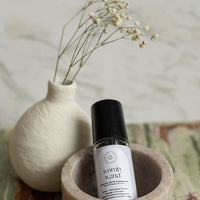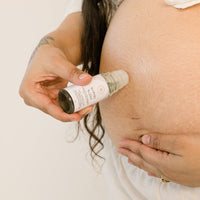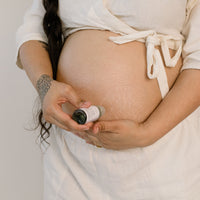 This botanical Womb Wand is a soothing and aromatic herbal massage oil used to roll onto lower abdominals/uterus to encourage balance, comfort and ease.
grapeseed oil, cramp bark (viburnum opulus), red raspberry leaf (rubus ideaus), red clover flower (trifolium pratense), clary sage (salvia sclarea) essential oil, rose geranium (pelargonium graveolens) essential oil, ginger (zingiber officinalis) essential oil, frankinscense (boswellia serrata) essential oil, marjoram (origanum majorana) essential oil, yarrow (achillea millefolium) essential oil, chamomile (matricaria chamomilla) essential oil, lavender (lavendula angustifolia) essential oil, moonstone crystal.
Cramp Bark: just like the name suggests, cramp bark is an anti-spasmodic herb that help can ease cramping. It helps to relieve tension and pain by helping to relax tissues.

Clary Sage: known traditionally as a womens herb, clary sage contains a active compound that is structurally similar to estrogen, which helps to bring about healthy estrogen balance. It also has a soothing and calming effect on the nervous system.

Frankinsence: an ancient resin used for many uses, most popularly though, it is used as an anti-inflammatory. This can help with bloating, indigestion, and reducing stress related hormones. In addition, Frankinsence helps significantly with scar tissue reduction.

Moonstone: A traditional stone for ebbing and flowing with the moon's tides, which help for attuning to the feminine cycle.
If you are not happy with your product, please contact us and we will exchange or provide a full refund on all products, excluding herbal teas or edible products, or opened products.  Please note that ELLE WELLNESS is not responsible for shipping fees associated with the return.