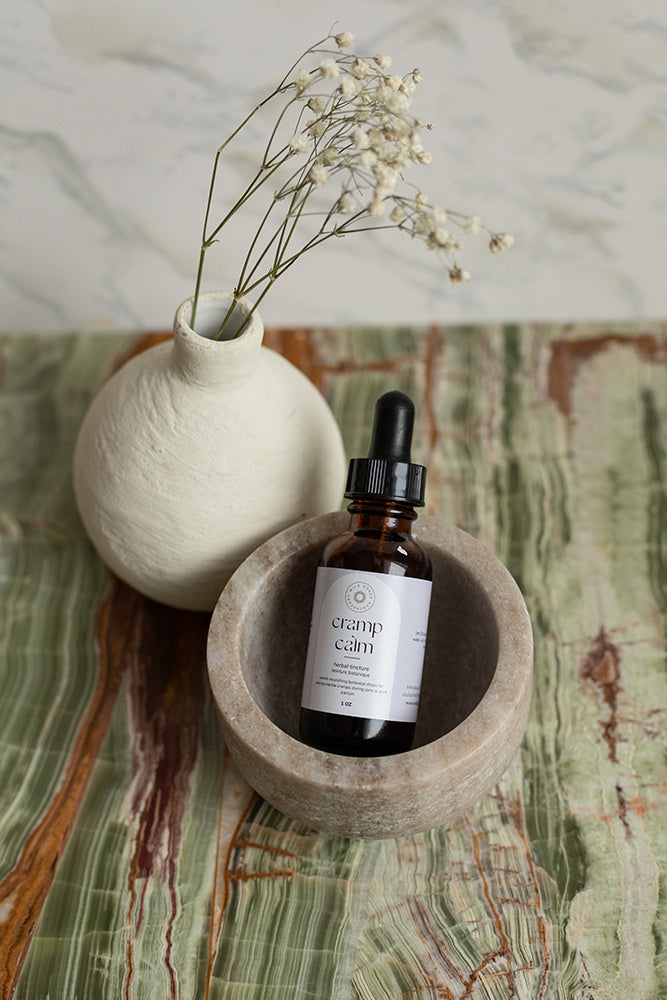 Cramp Calm Herbal Tincture
Cramp Calm is a womb nourishing botanical tincture for easing uterine cramps during PMS or post partum after-pains.
Size:1oz
cramp bark (viburnum opulus), ginger root (zingiber officinale), catnip (nepeta cataria), jujube,(ziziphus mauritiana) dong quai (angelica sinensis) 1:2 ratio in organic cane sugar alcohol.

If you are not happy with your product, please contact us and we will exchange or provide a full refund on all products, excluding herbal teas or edible products, or opened products.  Please note that ELLE WELLNESS is not responsible for shipping fees associated with the return.