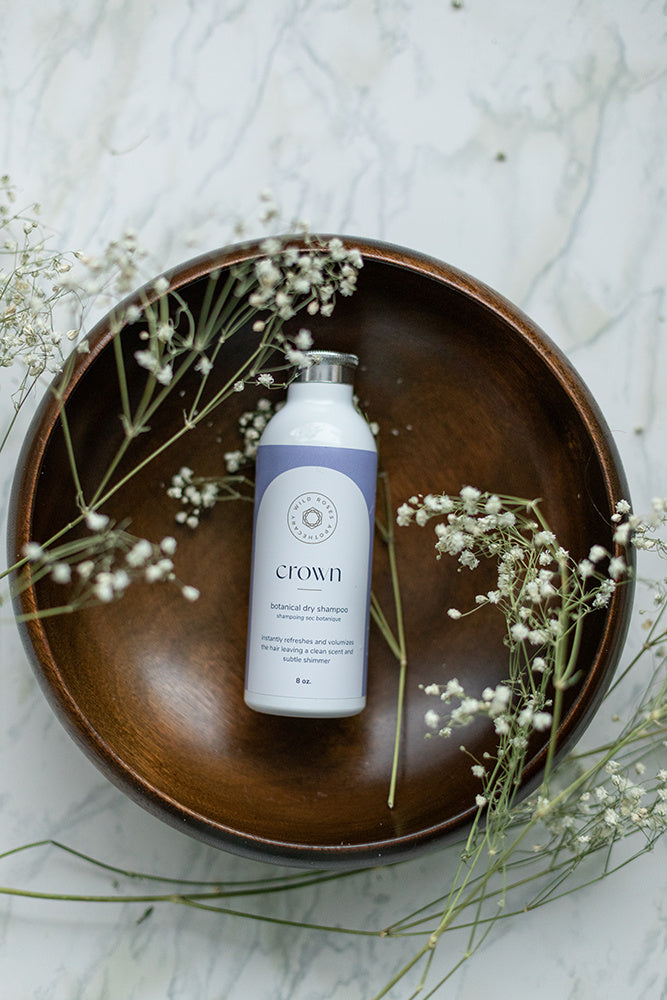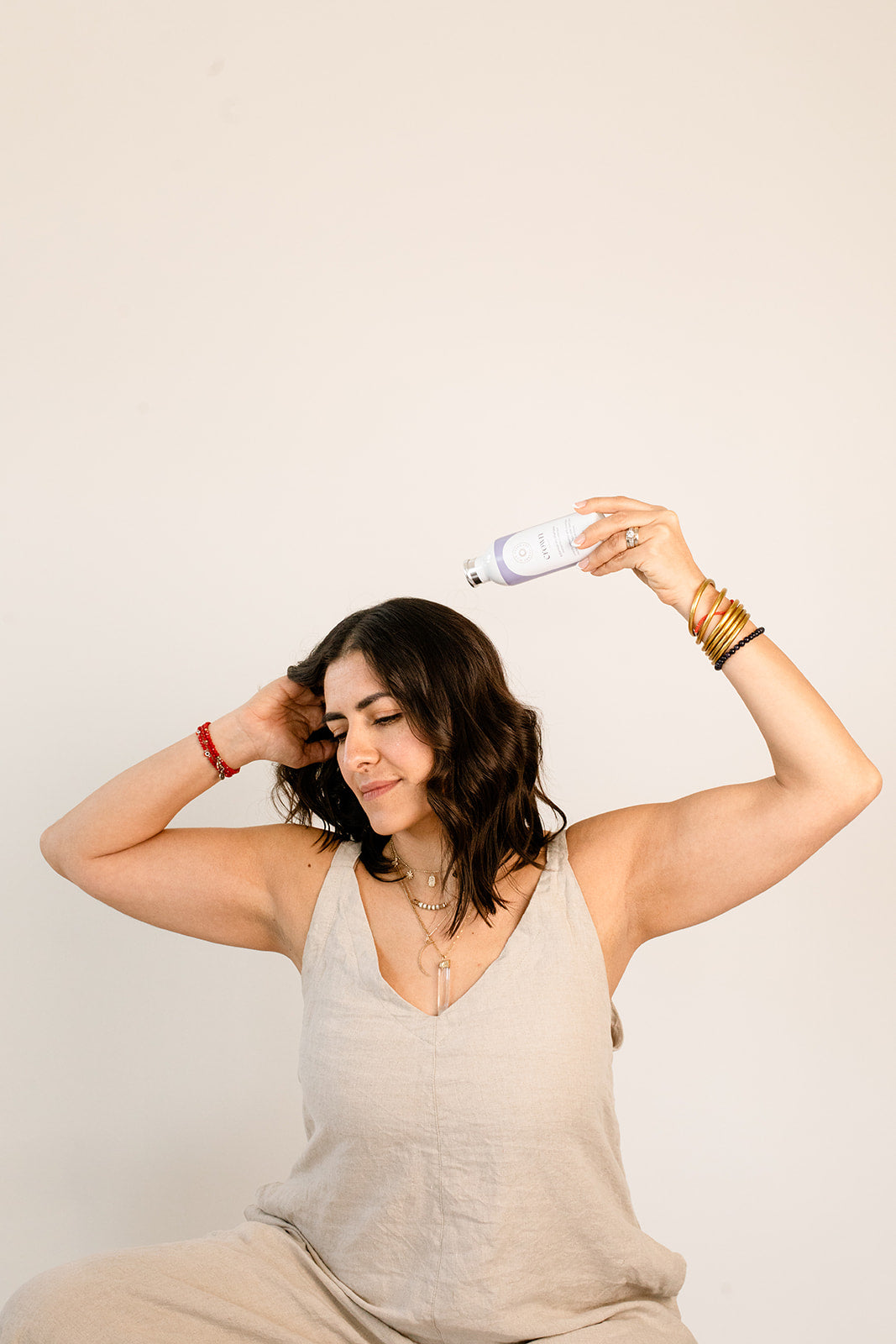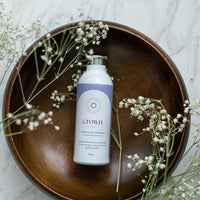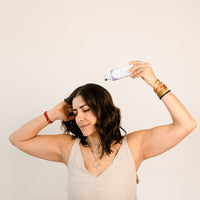 Crown Botanical Dry Shampoo
For clarified and volumized hair.
Instantly refreshes and volumizes the hair leaving a clean scent and subtle shimmer. Finally, a dry shampoo that actually leaves your hair feeling clean, not tacky and stiff. Upon application, a fresh and tingly sensation clarifies the scalp while Marshmallow and Arrowroot absorb oil to create instant volume. Crown revitalizes the scalp and improves the strength of the hair follicule by use of our signature blend of botanicals. 
Crown can be used on light and dark hair without leaving white residue. 
Size: 4oz
arrowroot (maranta arundinacea) powder*, white kaolin clay, marshmallow root powder (althea officinalis), peppermint (metha piperita) essential oil, rosemary (rosmarinus officinalis) essential oil, mica.

*certified organic
✹Marshmallow Root: a classic demulcent herb that absorbs excess oil and instantly adds volume to hair.

✹Rosemary: clinically proven to stimulate hair growth, clarifies scalp.

✹Peppermint: natural antibacterial that leaves the scalp feeling fresh and clean.
If you are not happy with your product, please contact us and we will exchange or provide a full refund on all products, excluding herbal teas or edible products, or opened products.  Please note that ELLE WELLNESS is not responsible for shipping fees associated with the return.