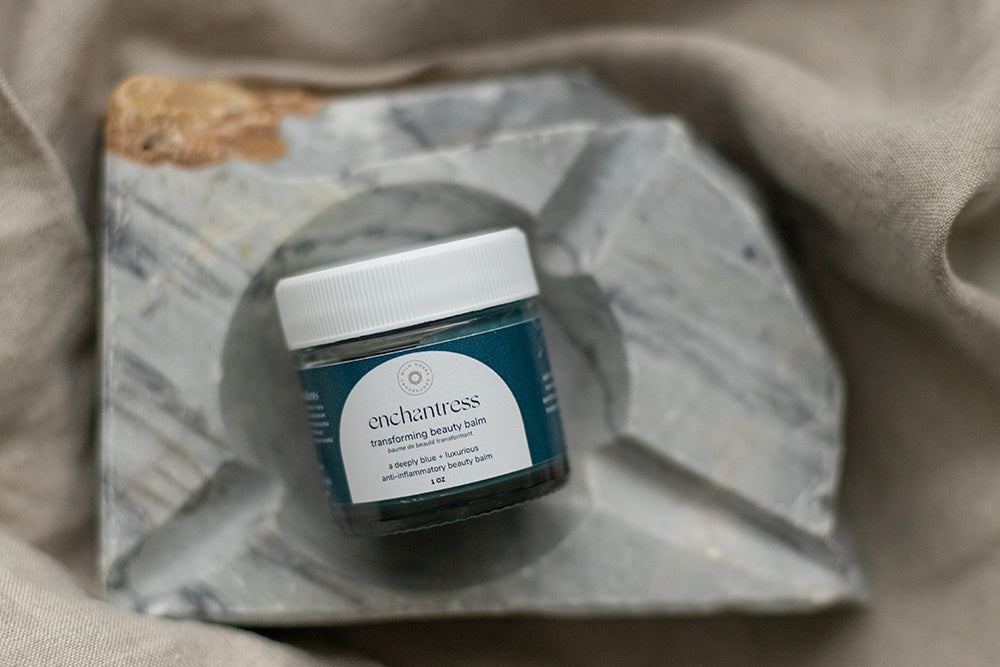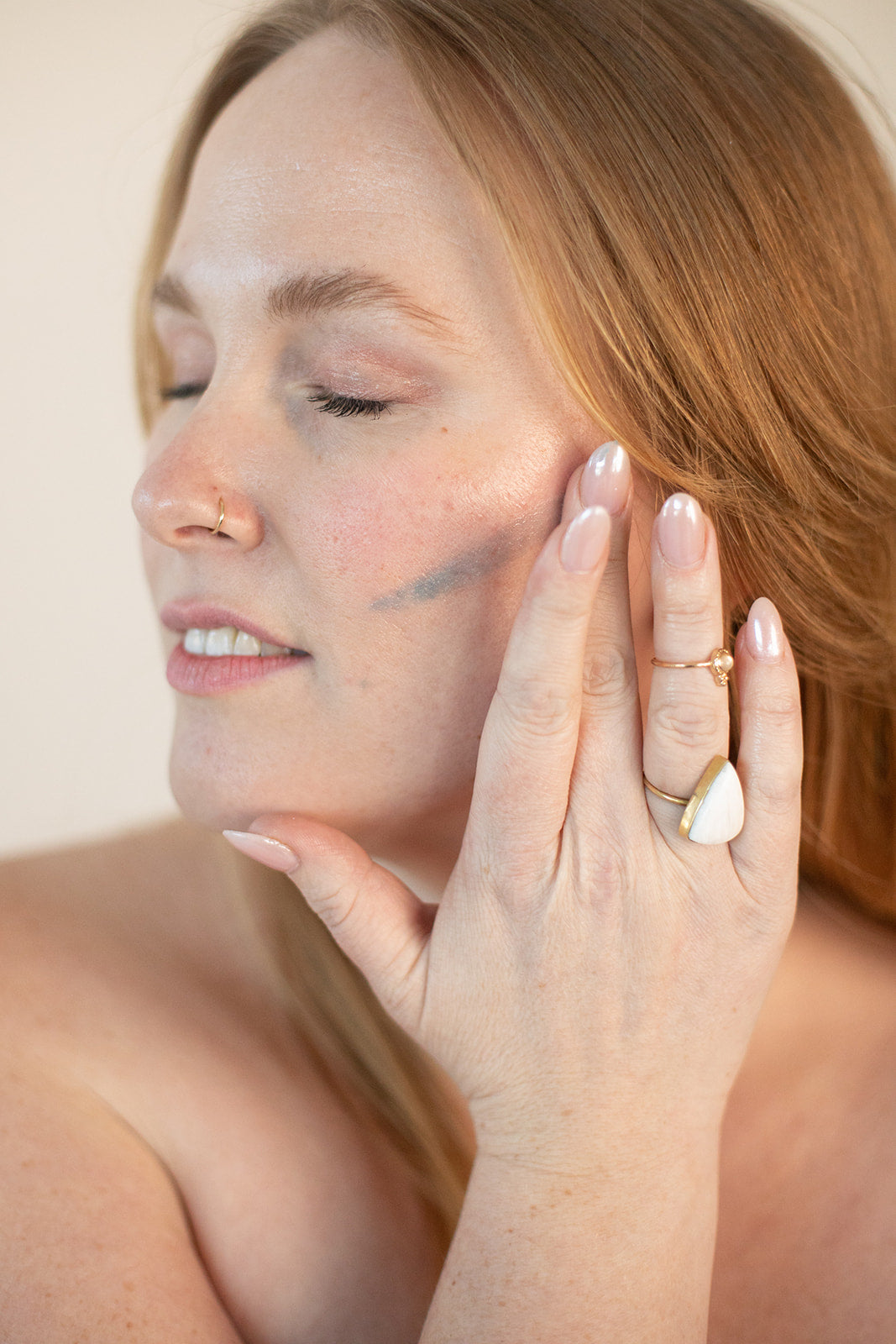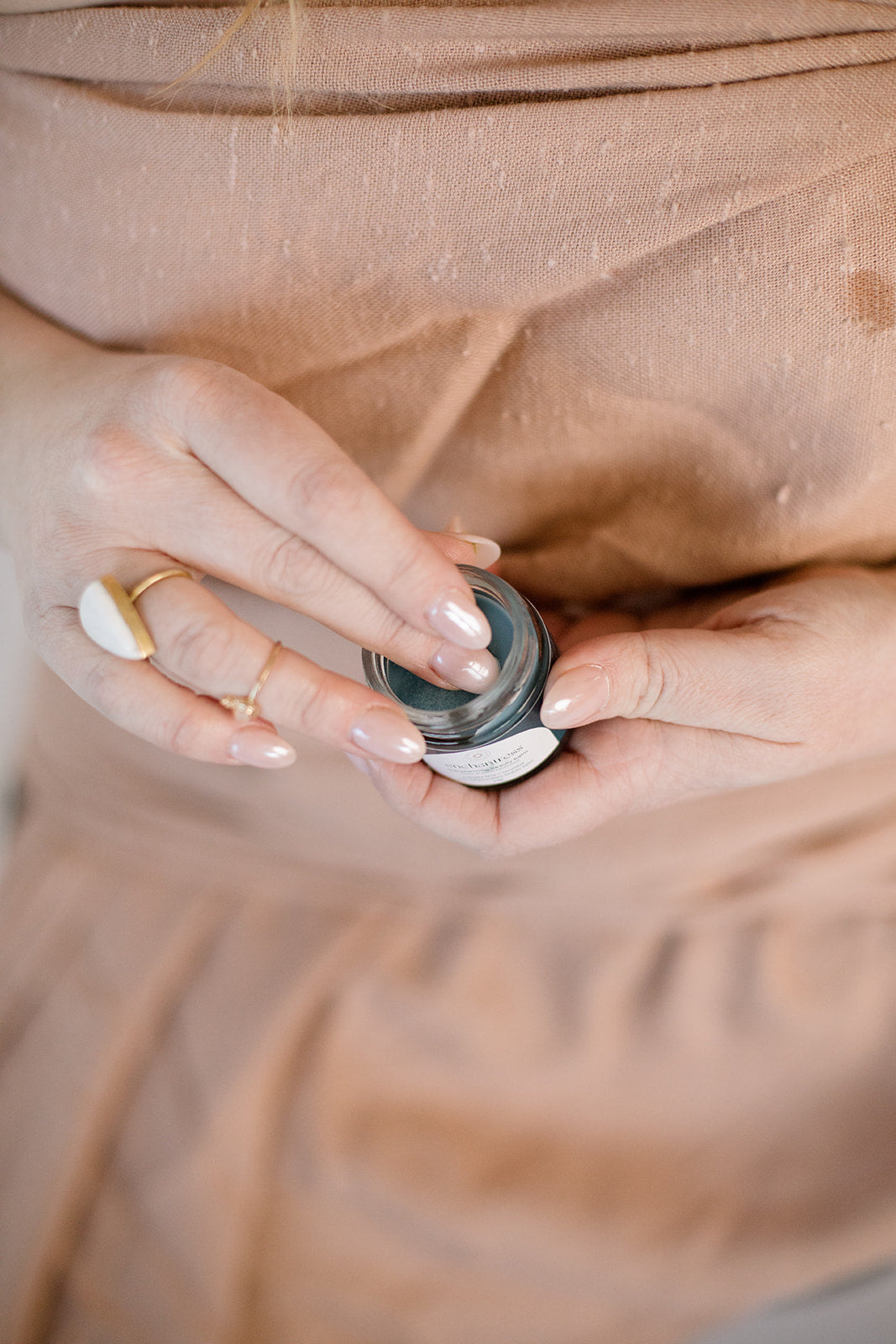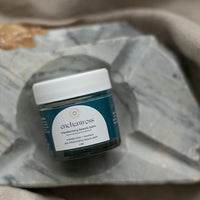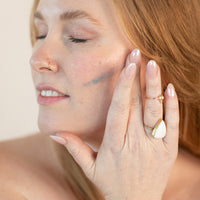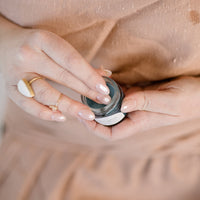 Enchantress is a deeply luxurious beauty balm.
Made for all skin types, especially those that are dry, sensitive and complicated, this balm is a cocoon for nourishing the skin. This waxless, waterless formula makes it ideal for the skin to breathe. A blend of terpene rich essential oils, Enchantress is incredibly calming when paired with the azulene rich Blue Tansy essential oil. This formula melts quickly into the skin, leaving no greasy or heavy finish.
Size: 1oz
jojoba (simmondsia chinensis) oil, shea (vitellaria paradoxa) butter, cocoa (theobroma cocoa) butter, kokum (garcinia indica) butter, lavender (lavendula angustifolia) essential oil, chamomile (matricaria chamomilla) essential oil, helichrysum (helichrysum italicum) essential oil, blue tansy (tanacetum annuum) essential oil, copaiba essential oil. (certified organic)
✹Jojoba Oil: sourced from the jojoba trees, which grow in some of the dryest, arid places on earth- this golden oil is chemically similar to our own sebum, ensuring that this oil balances sebaceous production and absorbs into all 7 layers of skin.

✹Shea Butter: a nourishing plant butter that is highly moisturizing, anti-inflammatory and full of vitamins such as Vitamin A + E. Shea butter also possesses analgesic properties which help soothe irritated, itchy or painful skin conditions.

✹Kokum Butter: sourced from the garcinia fruit, this stable butter functions similar to beeswax without creating any barriers (in other words, non comodegenic and vegan friendly!) A popular ingredient used in Indian skincare formulations, this butter is wonderful for supporting healthy aging.

✹Blue Tansy: incredibly rich in azulene, a phytochemical responsible for lending the rich dark blue tones of Enchantress. Fantastic for highly reactive skin type.
If you are not happy with your product, please contact us and we will exchange or provide a full refund on all products, excluding herbal teas or edible products, or opened products.  Please note that ELLE WELLNESS is not responsible for shipping fees associated with the return.