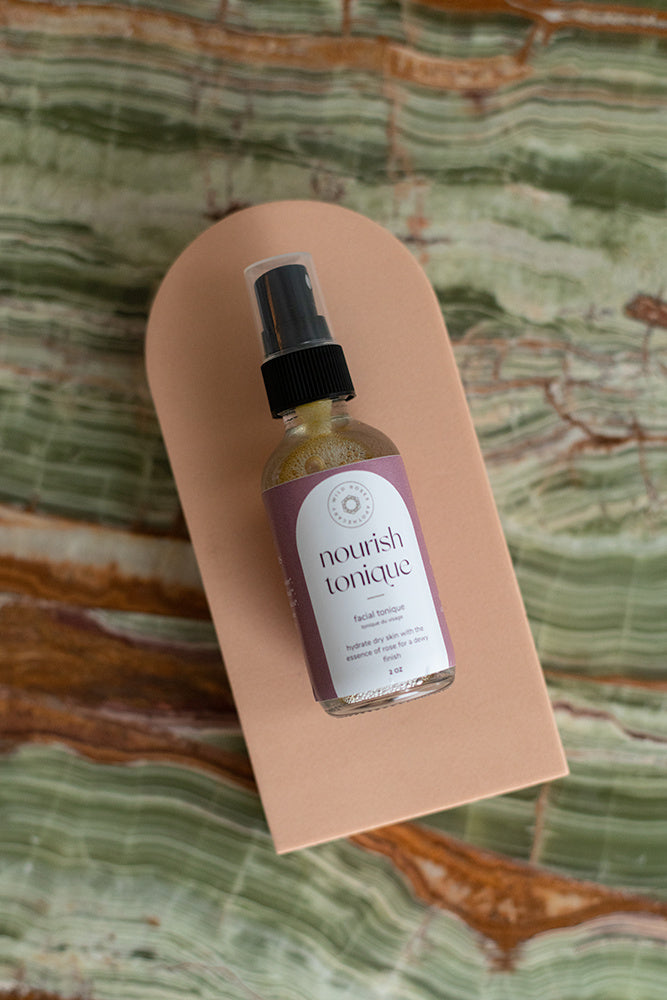 Hydrate the skin + inspire love with pure rose water, rose oil + rose quartz. Designed for dry, dehydrated skin.

Size: 2oz
rose (rosa damascena) floral water*, witch hazel (hamamelis virginiana), rose (rosa damascena) essential oil, rose geranium (pelargonuim graveolons) essential oil, rose quartz crystal. *certified organic
If you are not happy with your product, please contact us and we will exchange or provide a full refund on all products, excluding herbal teas or edible products, or opened products.  Please note that ELLE WELLNESS is not responsible for shipping fees associated with the return.