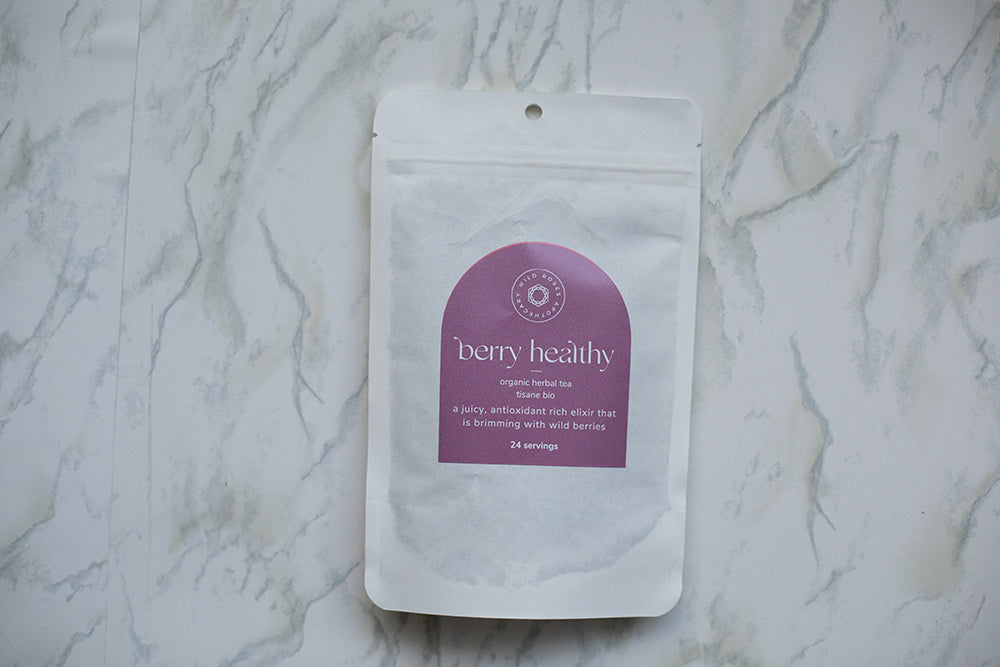 Berry Healthy is a delicious, antioxidant rich elixir that is brimming with berries! This is a supportive elixir to nurture your immunity that's great for kids and grown ups, too. Berry Healthy has a tart berry flavor with a hint of cinnamon. Try it hot, iced, or in a popsicle!
Size: 24 servings
nettle leaf, lemon balm, elderberries, rosehip, ginger, lemon peel, lemongrass, cinnamon, wild blueberries, and blueberry organic flavoring.* certified organic
If you are not happy with your product, please contact us and we will exchange or provide a full refund on all products, excluding herbal teas or edible products, or opened products.  Please note that ELLE WELLNESS is not responsible for shipping fees associated with the return.