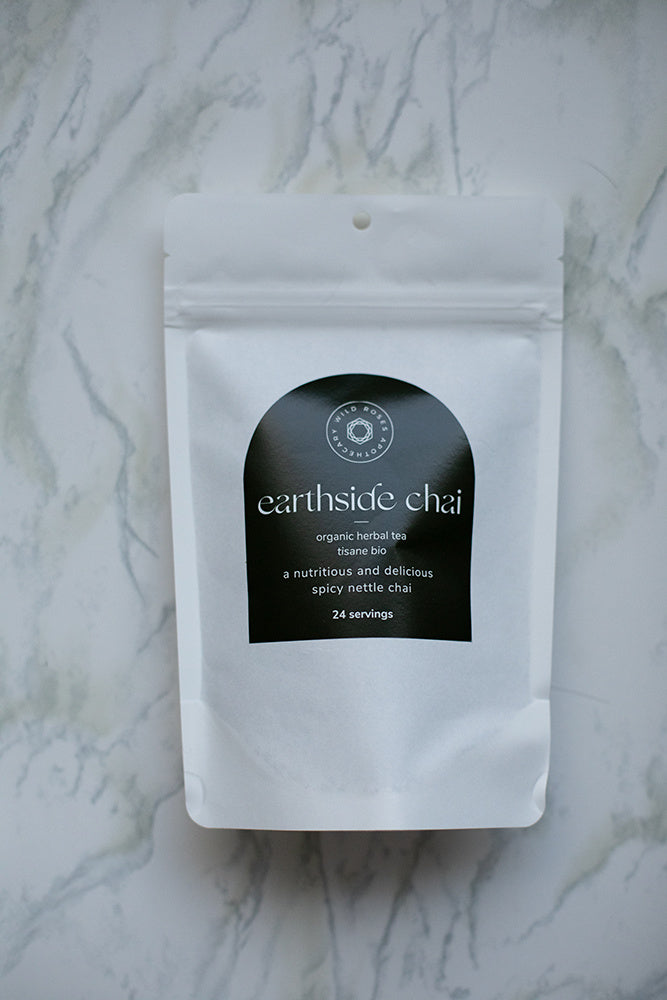 A naturally decaf chai that has a smooth, earthy and spicy flavor. This botanical mixture was designed to ease stress, anxiety, and boost immunity. The perfect medicine for any chai lover. 
Size: 24 servings
Nettles, Holy Basil, Cinnamon, Cloves, Black Pepper, Cardamom, Ginger, and Lemon.*Herbs are certified organic.
If you are not happy with your product, please contact us and we will exchange or provide a full refund on all products, excluding herbal teas or edible products, or opened products.  Please note that ELLE WELLNESS is not responsible for shipping fees associated with the return.