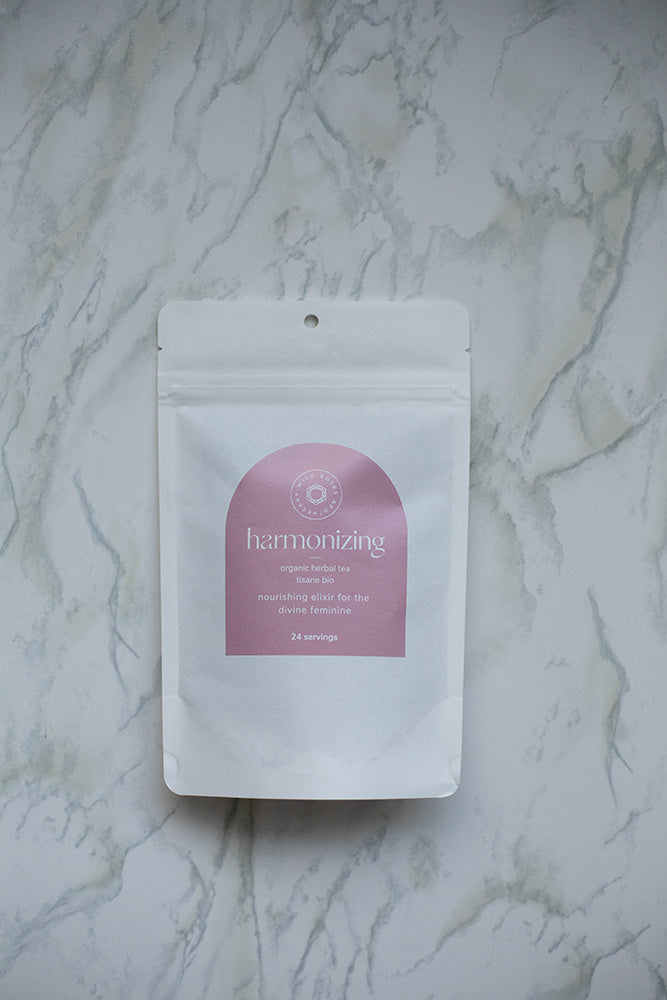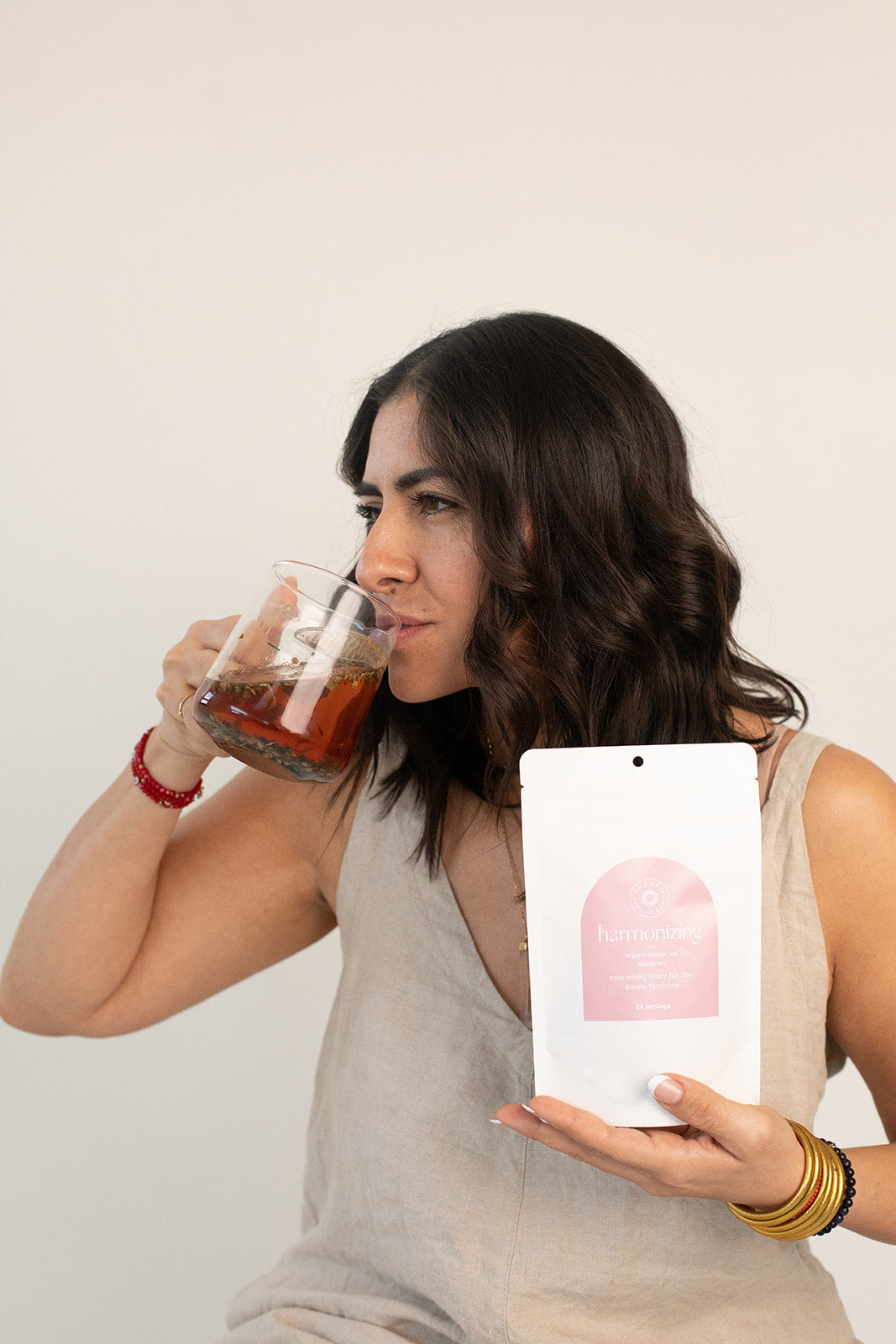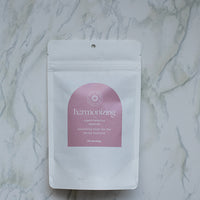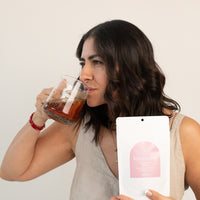 A female tonifying blend- Harmonizing is a easy drinking non caffeinated chai tea layered into a base of red raspberry leaves, spicy holy basil, nutrient dense nettles, and sweet red rose petals. A great choice for any woman at all stages of life. Harmonizing supports, uplifts, reduces stress and anxiety, and brings nourishment.
Size: 24 servings
Holy Basil, Red Raspberry Leaves, Nettle, Cinnamon, Rose Petals, Licorice Root, Cardamom, and Cloves.
If you are not happy with your product, please contact us and we will exchange or provide a full refund on all products, excluding herbal teas or edible products, or opened products.  Please note that ELLE WELLNESS is not responsible for shipping fees associated with the return.