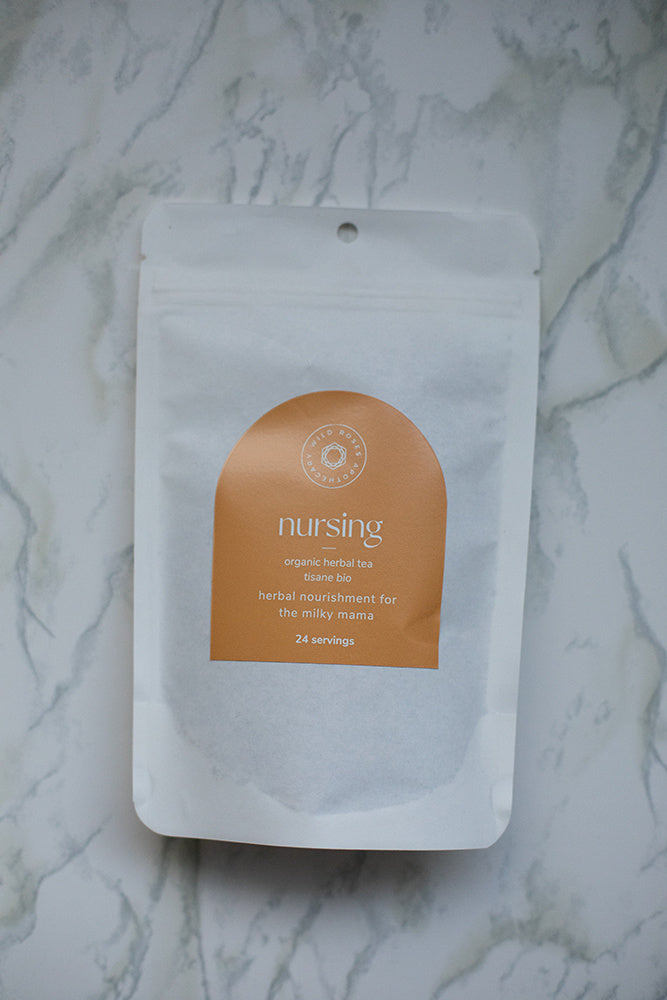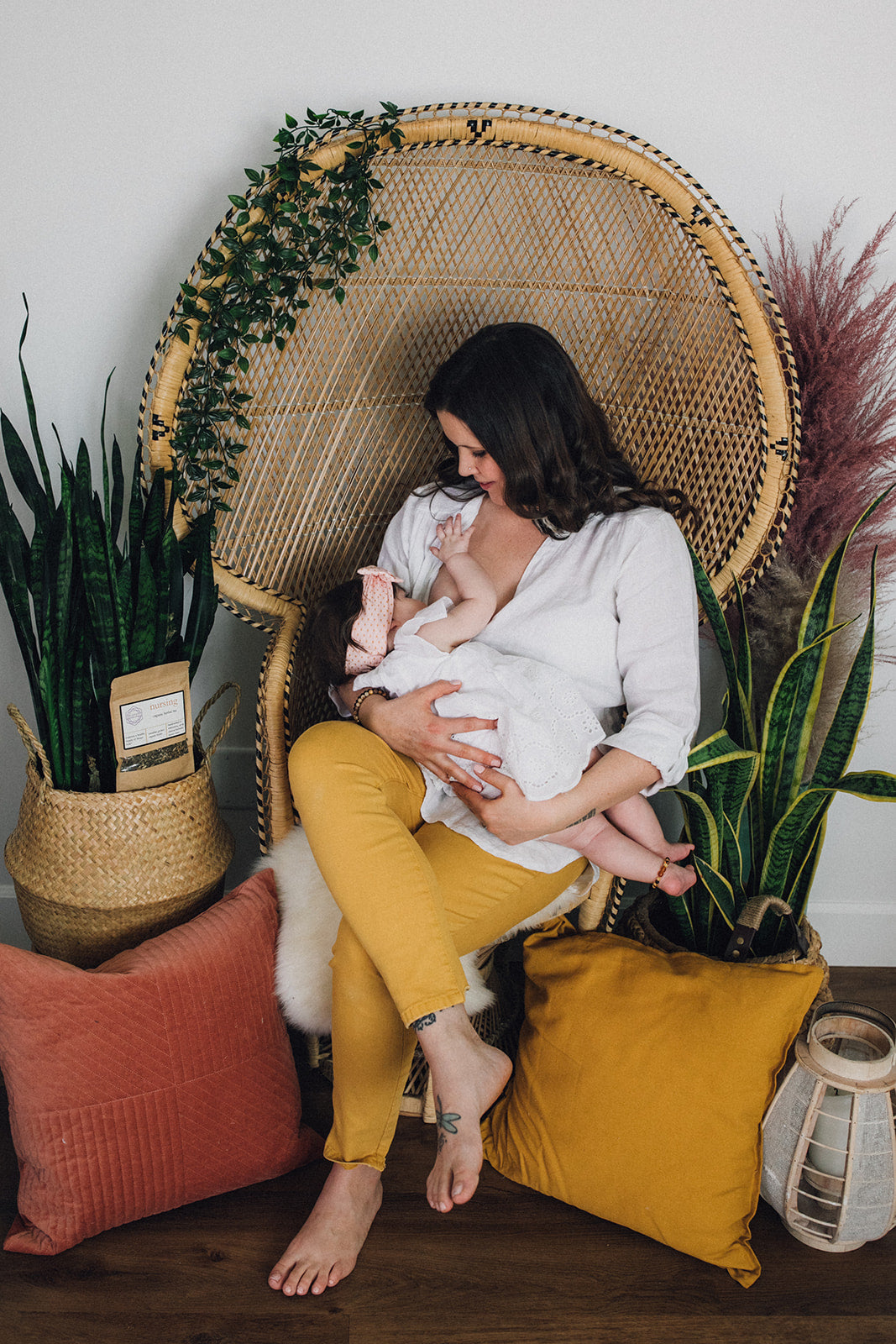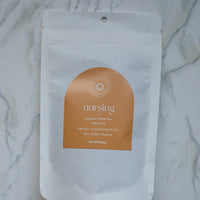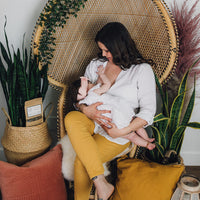 A herbal blend for the milky mama. Nursing helps to promote lactation, while supplementing the body with a dose of remineralization and vitamins. The flavor is rich, smooth and spicy. Delicious with a spoonful of maple syrup!
Size: 24 servings
Raspberry Leaf, Nettle, Fenugreek, Marshmallow Root, Fennel, Rosehips and Lemon*certified organic
If you are not happy with your product, please contact us and we will exchange or provide a full refund on all products, excluding herbal teas or edible products, or opened products.  Please note that ELLE WELLNESS is not responsible for shipping fees associated with the return.