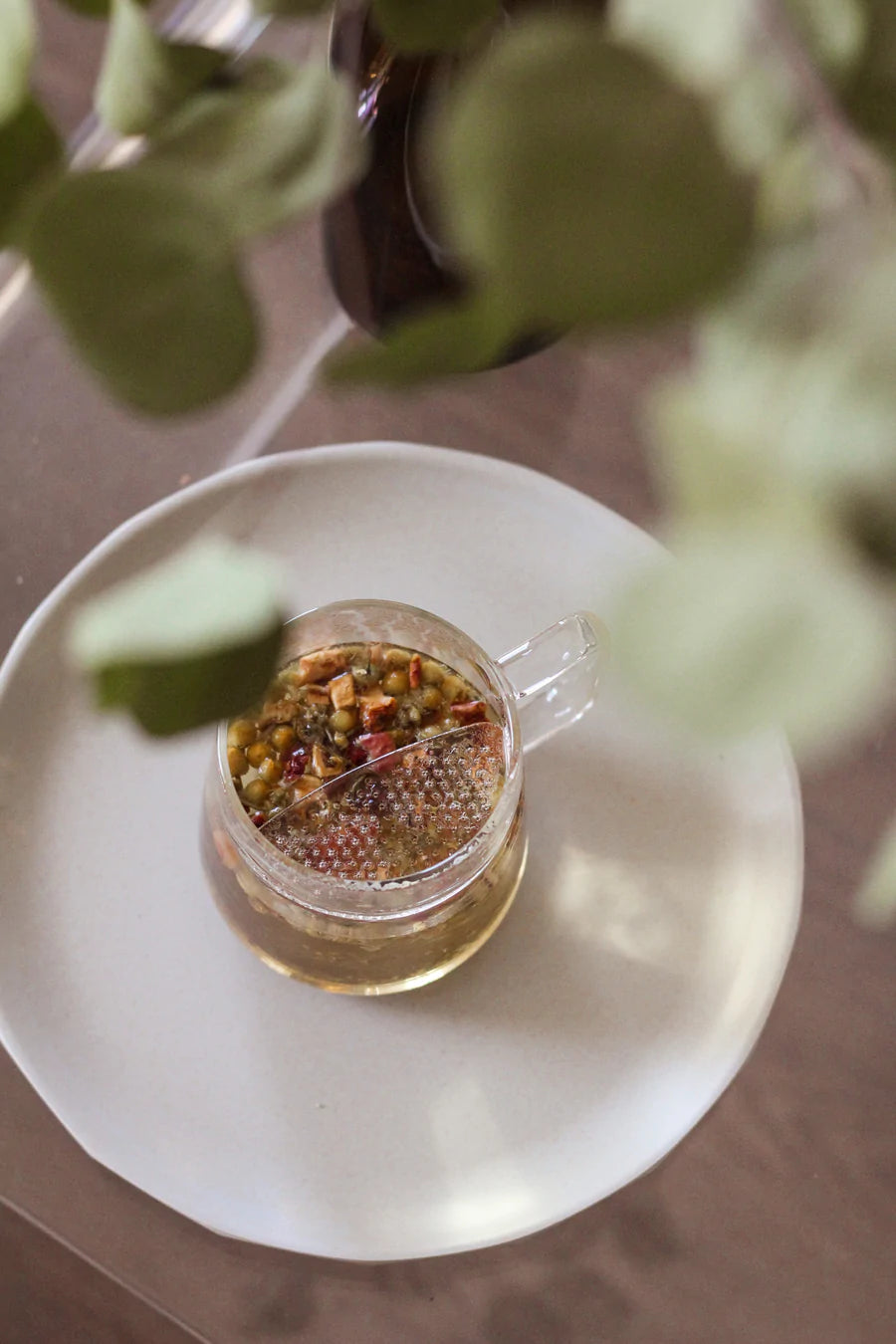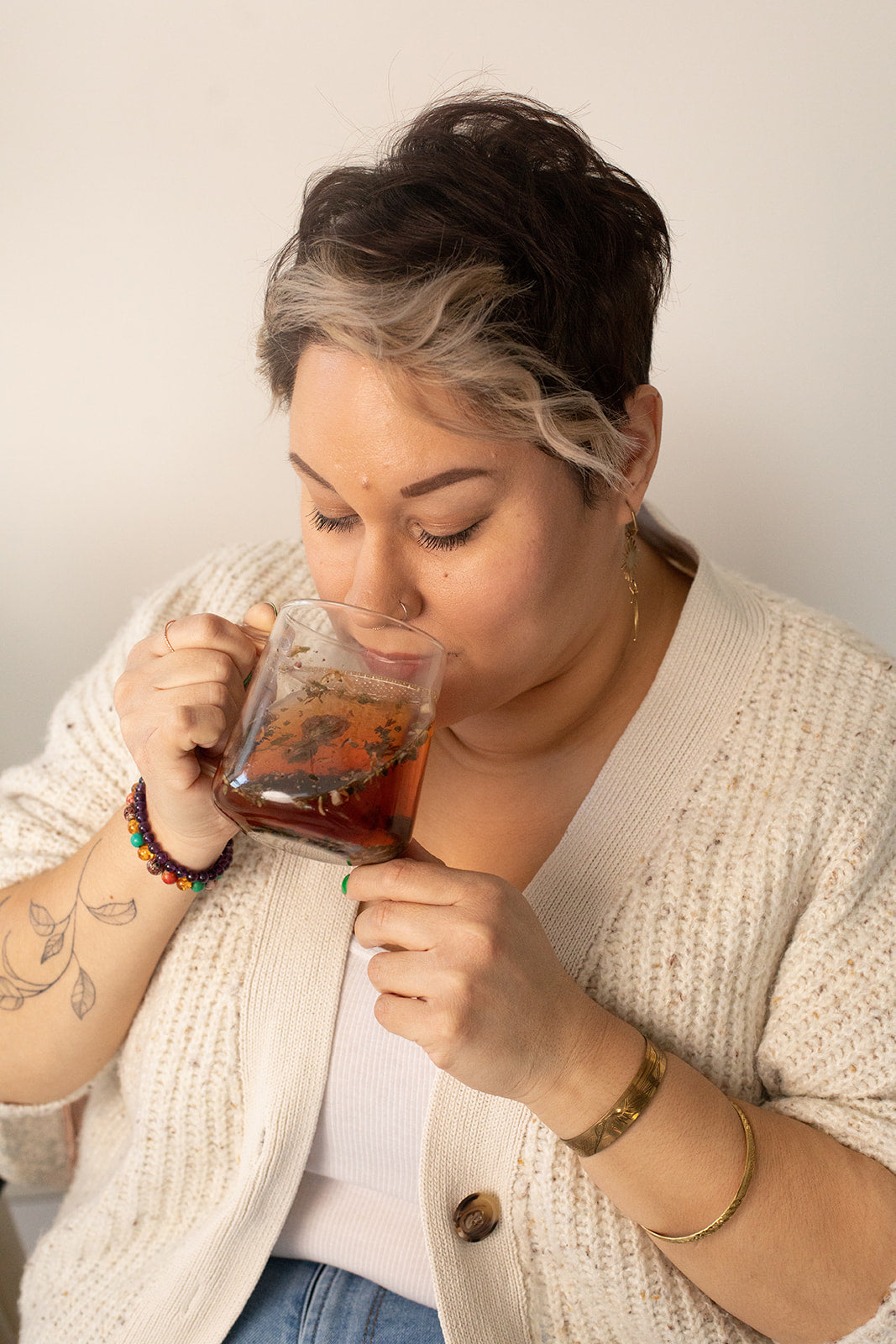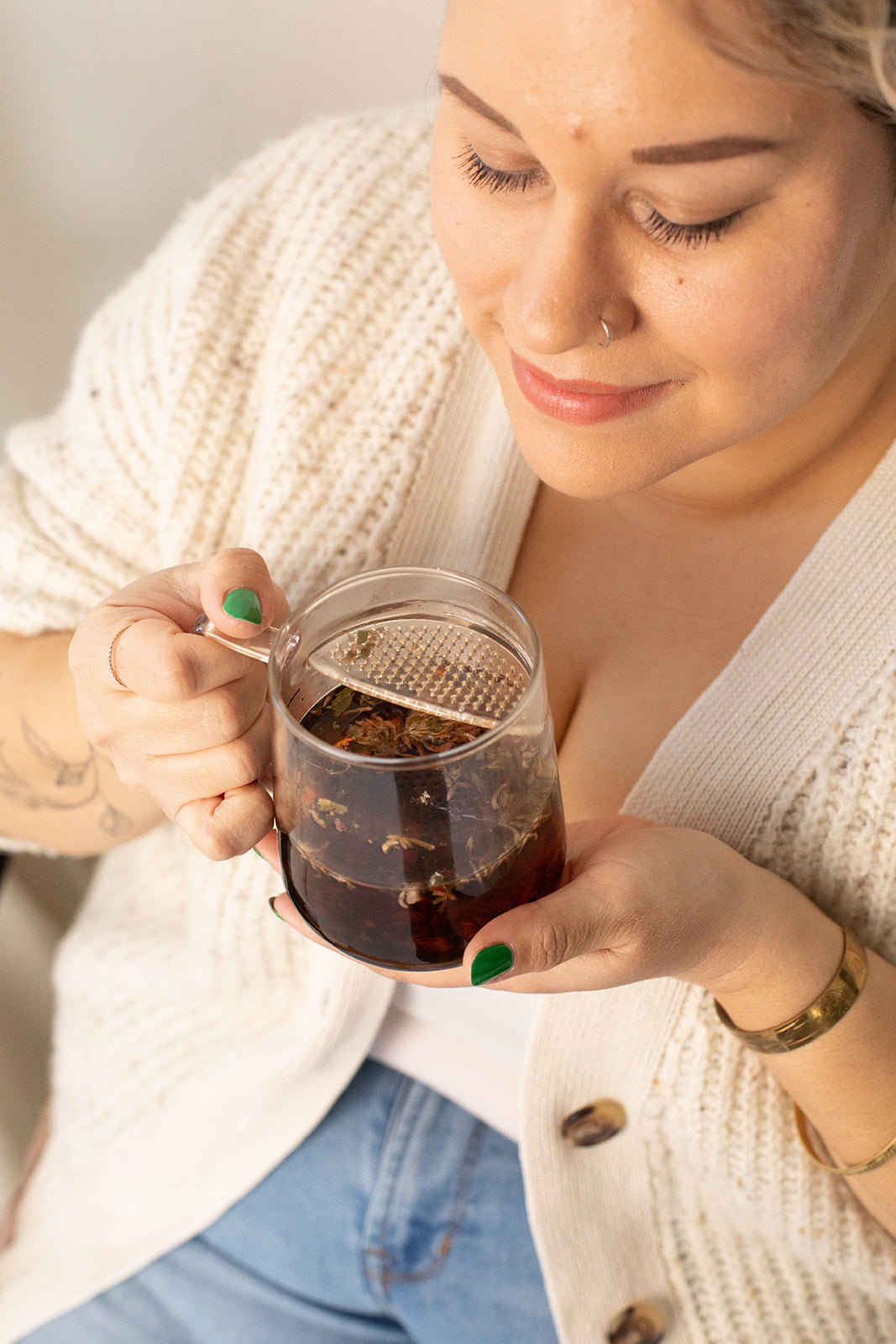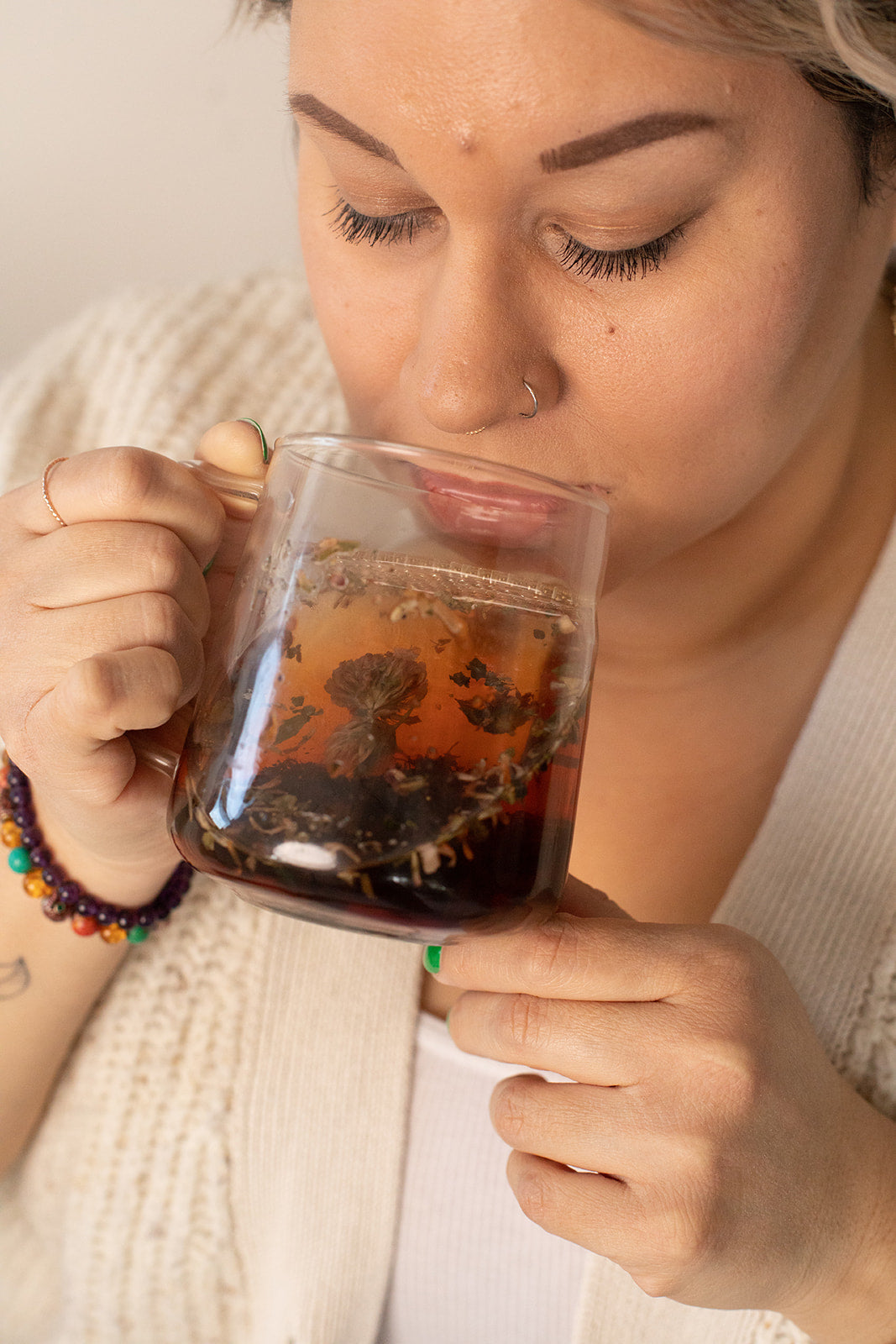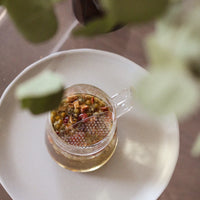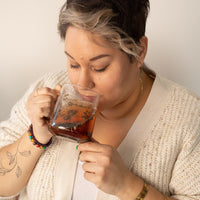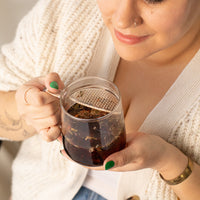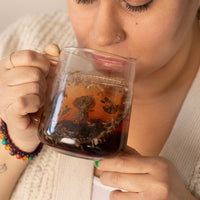 Your new favorite tea mug + ritual! 
Designed in Winnipeg and crafted with the highest quality boroscillate glass- The Wall™ Tea Infusing Mug holds back your loose herbs, roots and flowers while you sip. Superior to a tea ball or bag, the design of this mug allows full extraction of the medicinal herbal qualities. 
Size: 440ml
*Dishwasher safe.
If you are not happy with your product, please contact us and we will exchange or provide a full refund on all products, excluding herbal teas or edible products, or opened products.  Please note that ELLE WELLNESS is not responsible for shipping fees associated with the return.