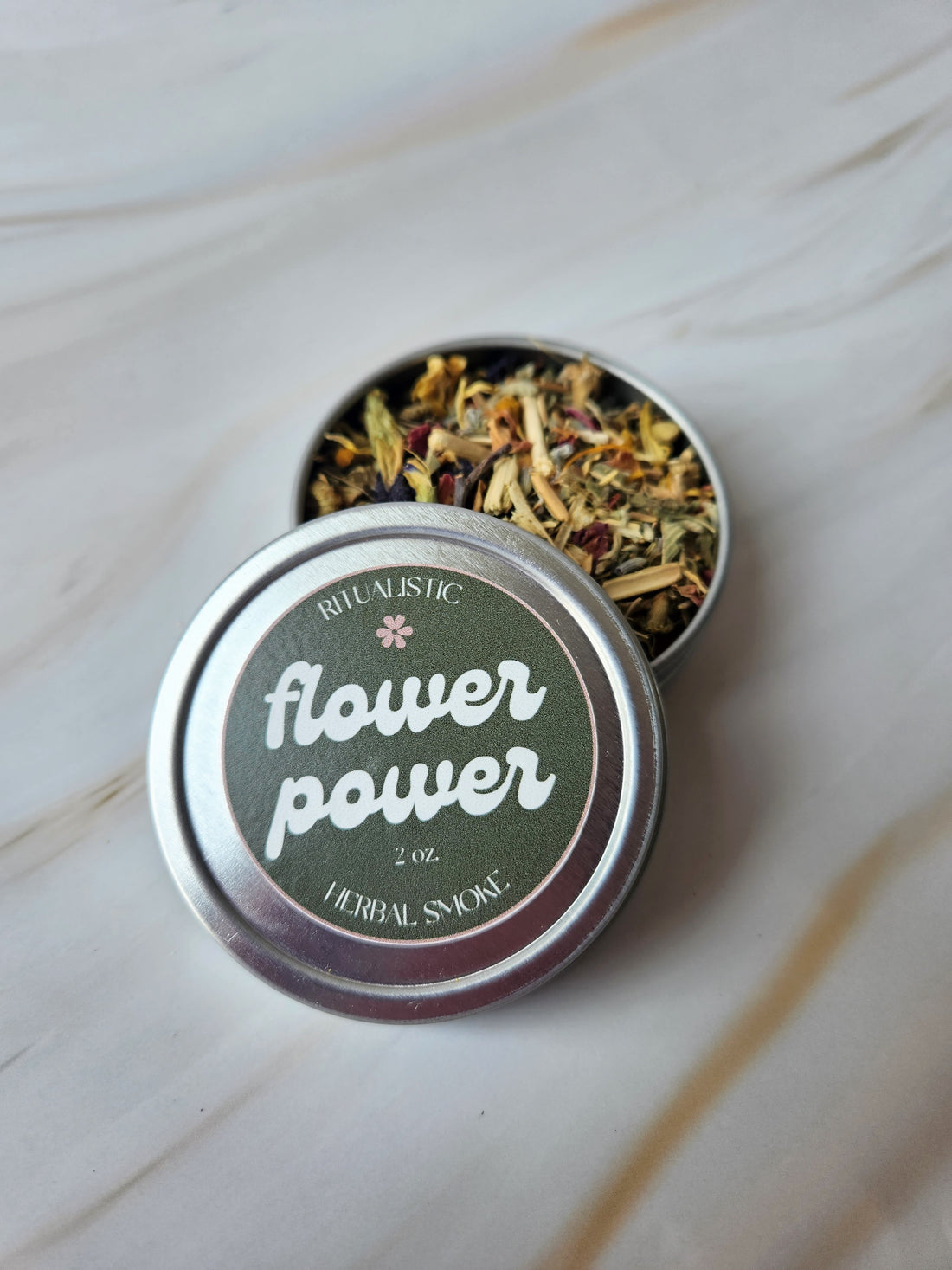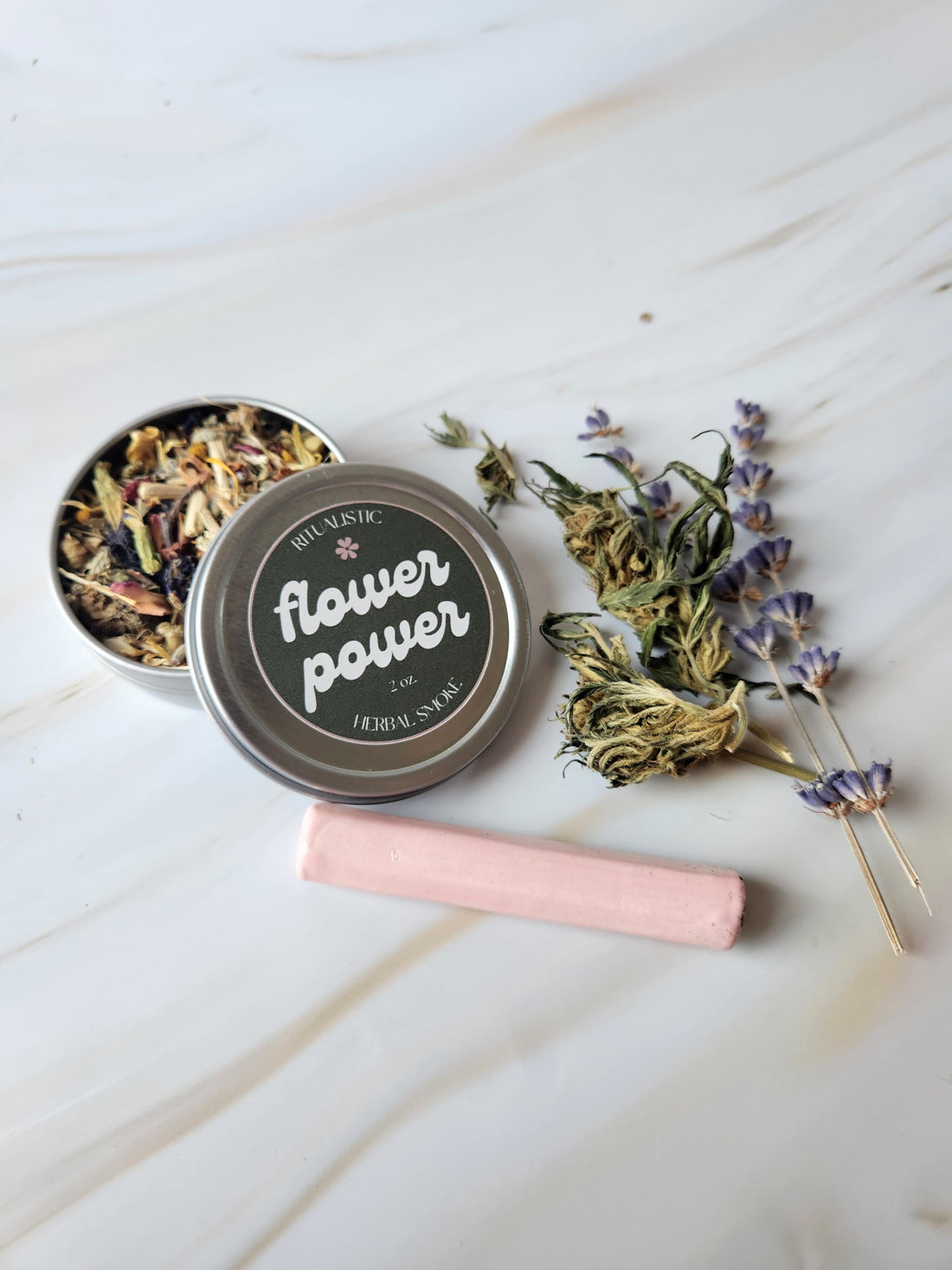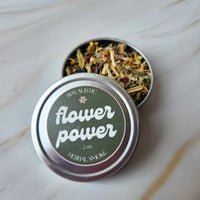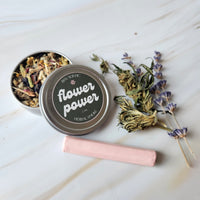 Flower Power Herbal Smoke
Escape into a moment of blissed out, calm vibes with our new Flower Power Herbal Smoke.
 Formulated for promoting a calm + strong nervous system - this blend contains some of our favorite botanicals for promoting dopamine + GABA release (feel good hormones!) while soothing anxiety, stress and tension. 
Size: 2oz
Passionflower, Damiana, Mullein Flowers, Calendula Petals, Rose Petals, Chamomile Flowers, Lavender Buds, Butterfly Pea Petals.
✹Passionflower: One of my favorite herbs for stilling a circulating, anxious mind, Passionflower promotes dopamine release and is one of the most effective, evidenced based herbs to relieve anxiety.

✹Damiana: A herbal aphrodisiac that is responsible for that chill, euphoric feeling you'll experience from smoking or consuming htis blend.

✹Lavender: Promotes GABA release (another feel good hormone!), soothes stress and releases tension.

✹Mullein Flower: An herbal expectorant that decongests and lifts mucus from the lungs.
If you are not happy with your product, please contact us and we will exchange or provide a full refund on all products, excluding herbal teas or edible products, or opened products.  Please note that ELLE WELLNESS is not responsible for shipping fees associated with the return.