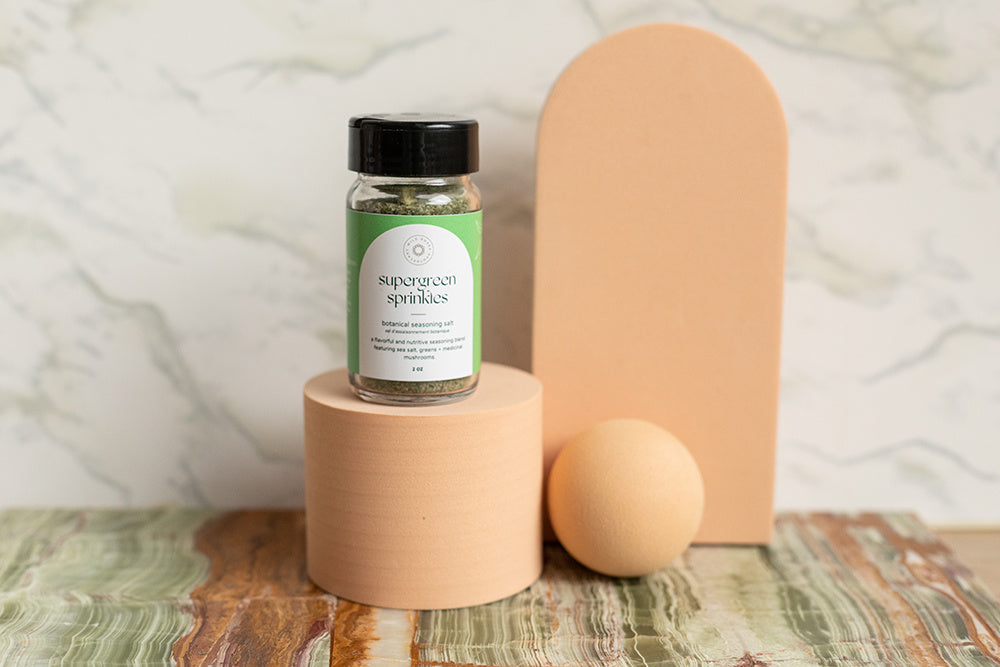 Supergreen Sprinkles Botanical Seasoning Salt
A flavorful and nutritive seasoning blend featuring sea salt, greens + medicinal mushrooms.
Size: 2oz container
sea salt, nettle leaf (urtica dioca), kale (brassica oleracea), moringa (moringa oleifera) powder, chaga mushroom (inonotus obliquus), parsley (petroselinum crispum) leaf, rosemary (rosmarinus officinalis), garlic (allium sativa), onion (allium cepa).
If you are not happy with your product, please contact us and we will exchange or provide a full refund on all products, excluding herbal teas or edible products, or opened products.  Please note that ELLE WELLNESS is not responsible for shipping fees associated with the return.