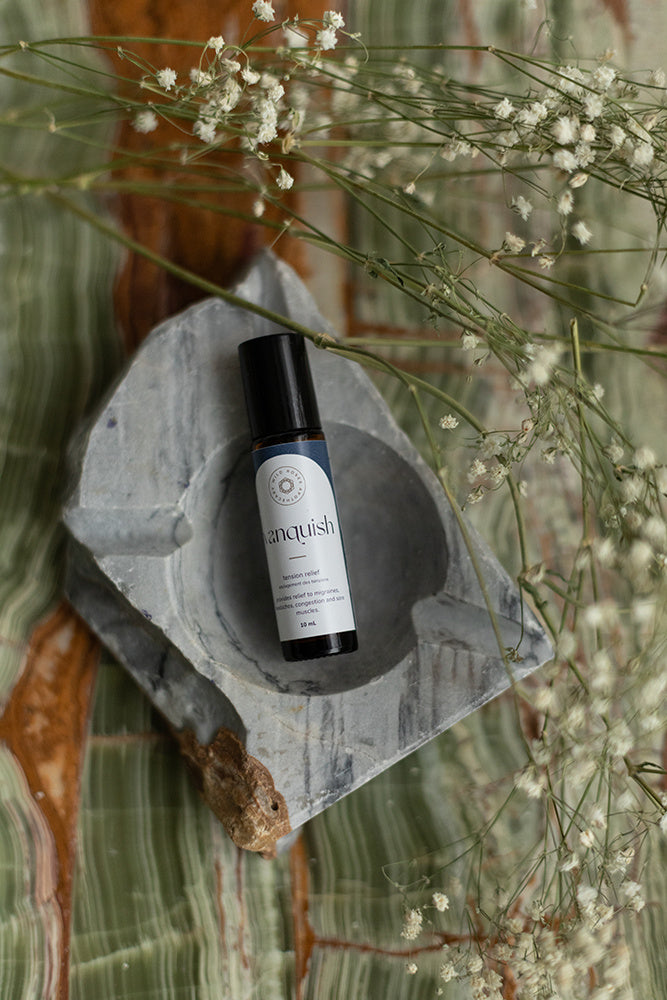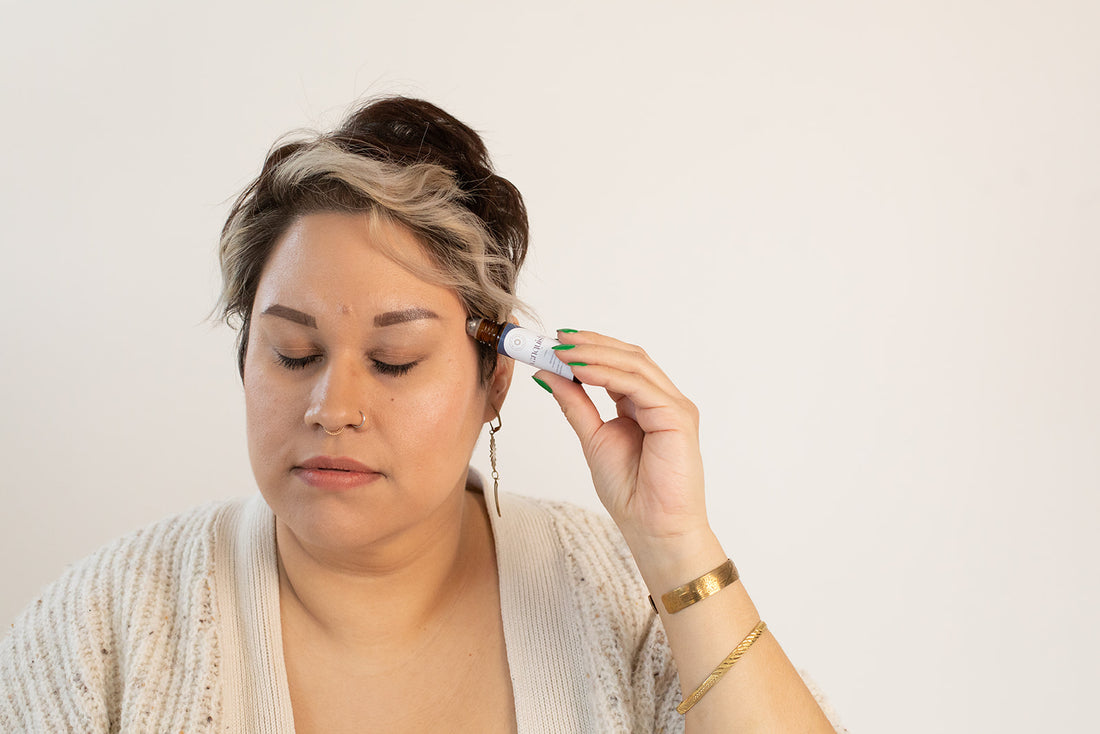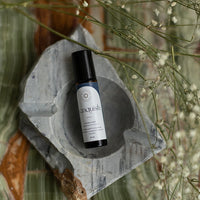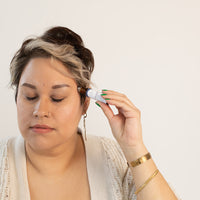 An invigorating and releasing herbal roll on oil using hemp oil, copaiba + potent plant extracts. This remedy is perfect for easing pain when a cooling sensation is indicated- for migraines, headaches, congestion and sore muscles.
 Size: 10ml
hemp seed (cannabis sativa) oil, peppermint (mentha piperita) essential oil, eucalyptus globulus (eucalyptus globulus) essential oil, copaiba balsam (copiafera officinalis) essential oil, lavender (lavendula angustifolia) essential oil, rosemary (rosmarinus officinalis) essential oil.
If you are not happy with your product, please contact us and we will exchange or provide a full refund on all products, excluding herbal teas or edible products, or opened products.  Please note that ELLE WELLNESS is not responsible for shipping fees associated with the return.