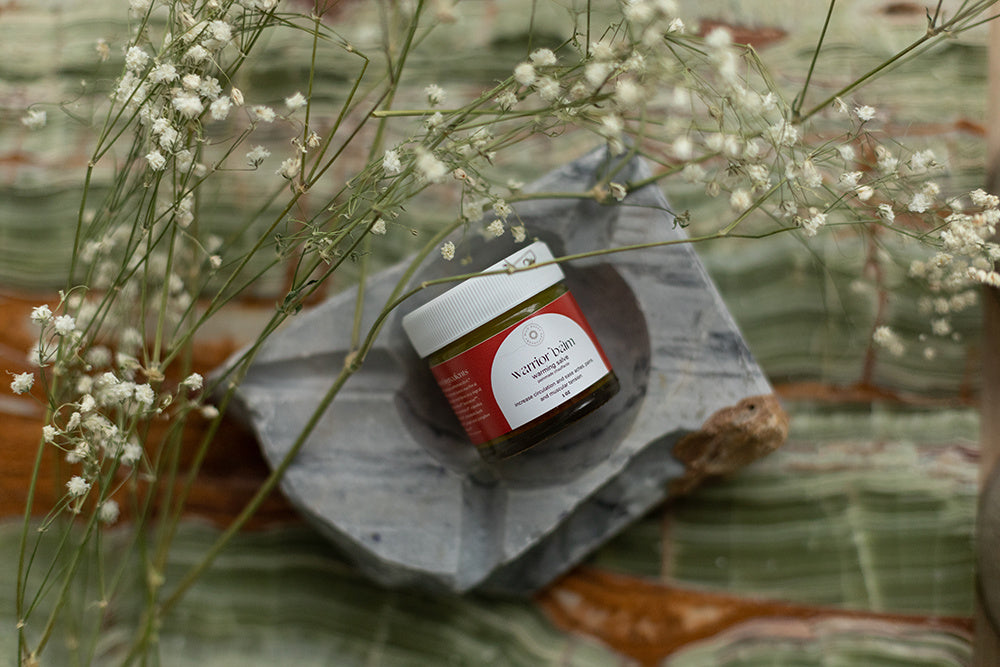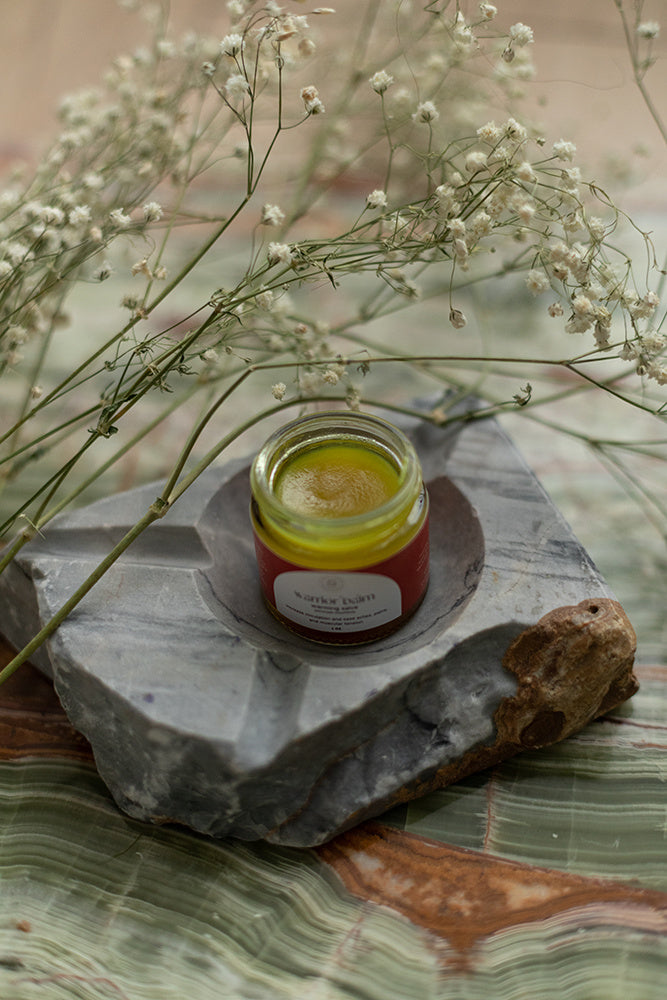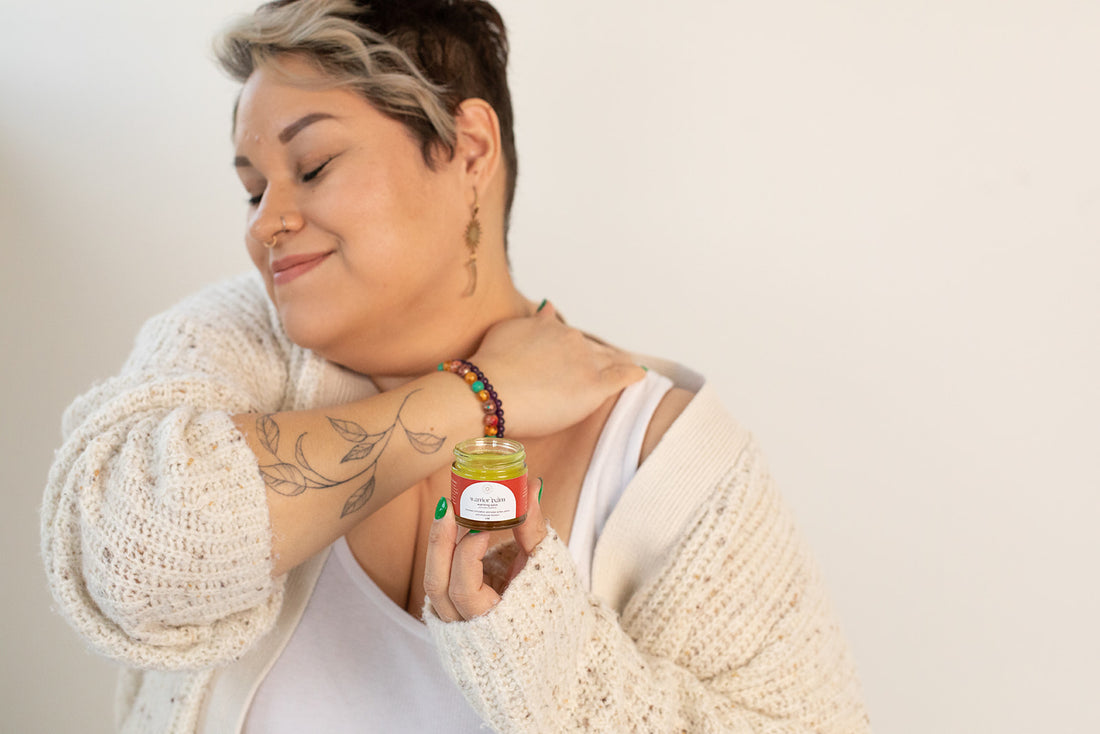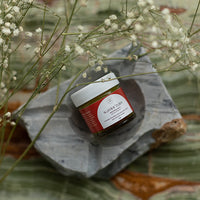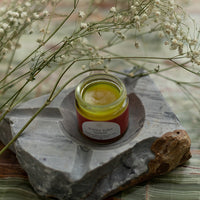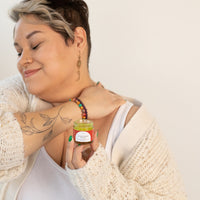 For increasing circulation and easing aches, pains, and muscular tension. This salve has a slight warming effect on the skin while reducing inflammation. 
 Size: 1oz
cannabis sativa x apricot kernal (prunus armeniaca)oil, goldenrod (solidago canadensis) x coconut (cocos nucifera) oil, red chili (capsicum) extract, mustard seed (brassica nigra) extract, turmeric (curcuma longa) extract, beeswax, frankinscense (boswellia serrata) essential oil, copaiba (copaifera langsdorffii) essential oil, cinnamon bark (cinnamomium verum) essential oil, ginger root (zingiber officinalis) essential oil. *certified organic
If you are not happy with your product, please contact us and we will exchange or provide a full refund on all products, excluding herbal teas or edible products, or opened products.  Please note that ELLE WELLNESS is not responsible for shipping fees associated with the return.