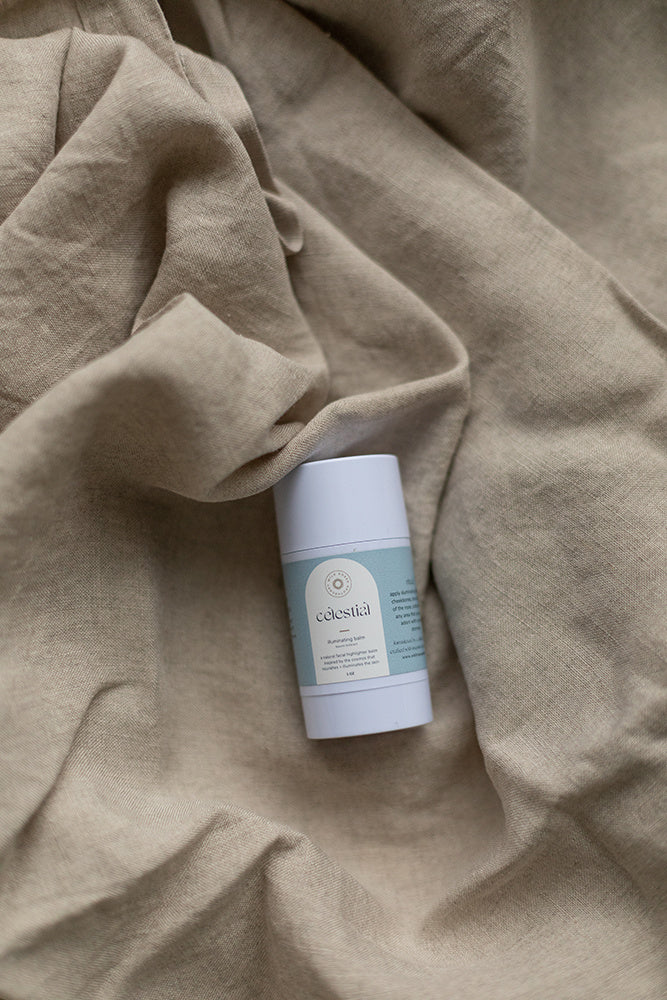 Celestial Illuminating Balm
A natural facial highlighter balm inspired by the cosmos that nourishes + illuminates the skin.
 Size: 1oz
coconut oil (cocos nucifera), castor oil (ricinus communis), mica, beeswax, titanium dioxide.
If you are not happy with your product, please contact us and we will exchange or provide a full refund on all products, excluding herbal teas or edible products, or opened products.  Please note that ELLE WELLNESS is not responsible for shipping fees associated with the return.