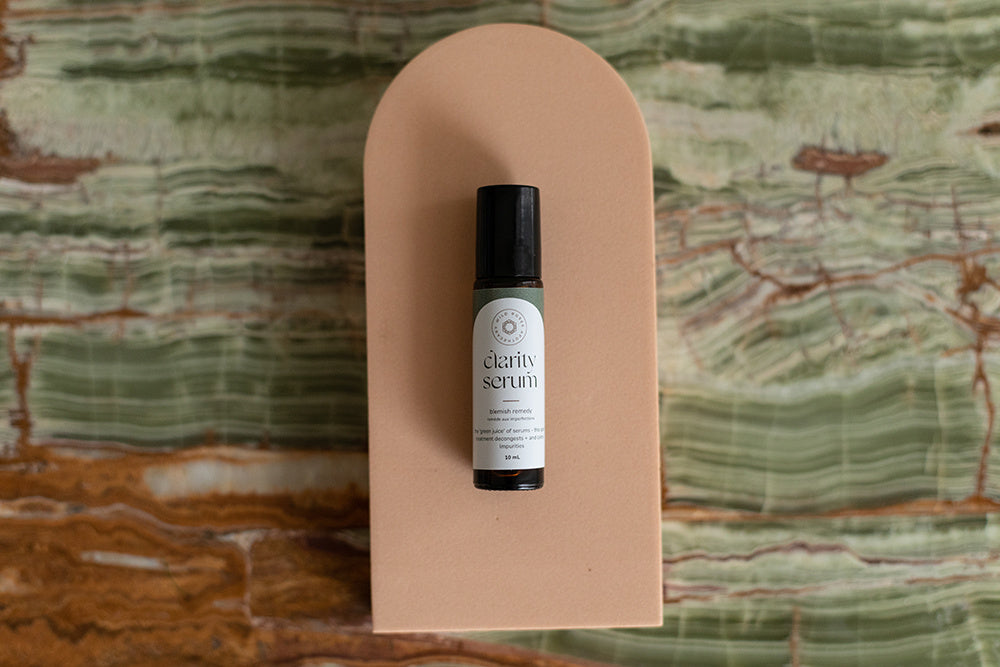 Clarity Blemish Roll On Remedy
The 'green juice' of serums! This spot treatment decongests + and calms impurities while reducing inflammation, healing and preventing scarring or skin damage.
Size: 10 mL
aloe vera inner filet (aloe barbadensis) juice*, witch hazel (hamamelis virginiana, tamanu (calophyllum inophyllum) oil, white willow bark (salix alba) extract, grapefruit (citrus paradisi) essential oil, tea tree (melaleuca alternifolia) essential oil*, rosemary (rosmarinus officinalis) essential oil*, spinach (spinacia oleracea) essential oil, helichrysum (helichrysum italicum) essential oil. *certified organic
If you are not happy with your product, please contact us and we will exchange or provide a full refund on all products, excluding herbal teas or edible products, or opened products.  Please note that ELLE WELLNESS is not responsible for shipping fees associated with the return.