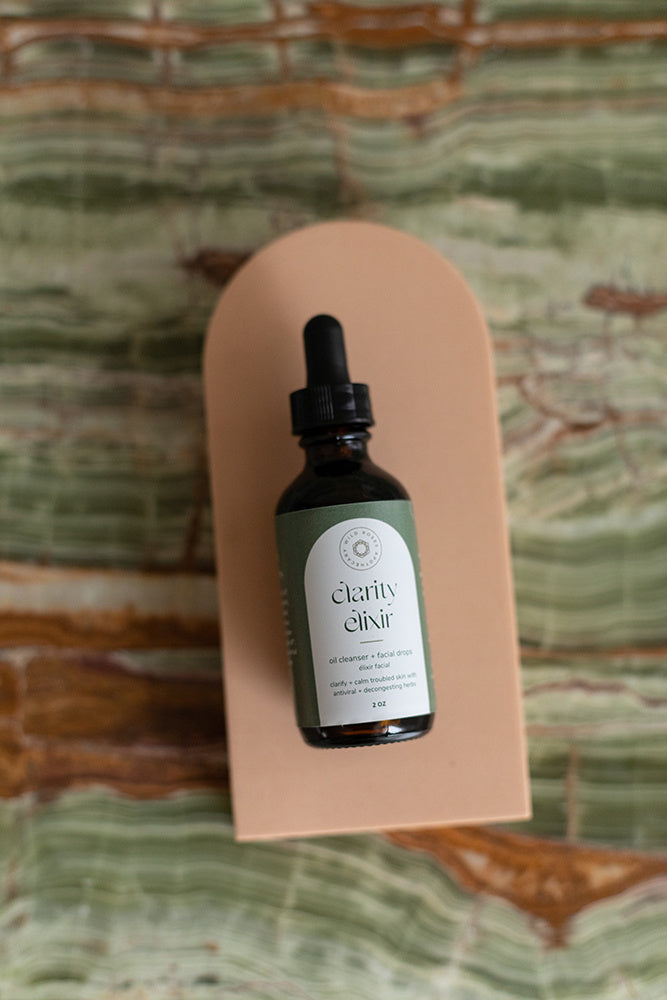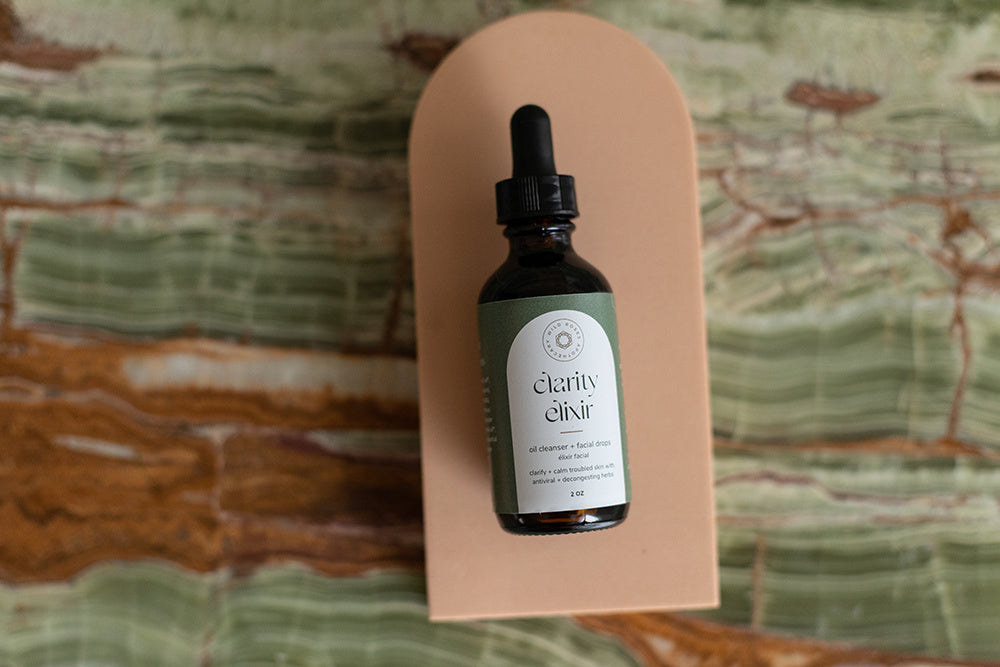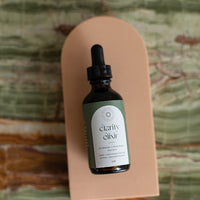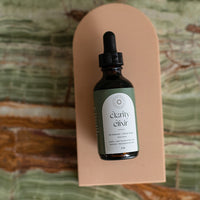 Clarify + calm troubled skin with lichens, soothing fruits + healing herbs like Usnea, Lemon Balm and Helichrysum. Formulated specifically to treat cystic, hormonal or bacterial acne as well as actively healing acne scarring and skin damage. 
Our versatile Facial Elixirs can be used for oil cleansing and moisturizing.
Tip: We highly recommend ensuring that oil is not pulled up into the rubber dropper in between uses as this combination of oils has been known to deteroriate plastic material.
jojoba (simmondsia chinensis) oil*, tamanu (calophyllum Inophyllum), lemon balm (melissa officinalis) C02 oil, rosemary (rosmarinus officinales) essential oil*, lavender (lavendula angustifolia) essential oil*, yarrow (achillea millefolium) essential oil, helichrysum (helichrysym italicum) essential oil. *certified organic
If you are not happy with your product, please contact us and we will exchange or provide a full refund on all products, excluding herbal teas or edible products, or opened products.  Please note that ELLE WELLNESS is not responsible for shipping fees associated with the return.
Cleansing
wet a facecloth with warm water + lay on the face to open up pores. in your hand, dispense 6-8 drops of oil + gently massage into the face, removing makeup + impurities. gently wash your face with warm water, removing excess oil.
moisturizing
dispense a few drops (about 6 for face + decollete) onto the fingertips + gently massage into the face. For a luxurious experience, use our Rose Quartz Gua Sha to massage the oil into your skin.