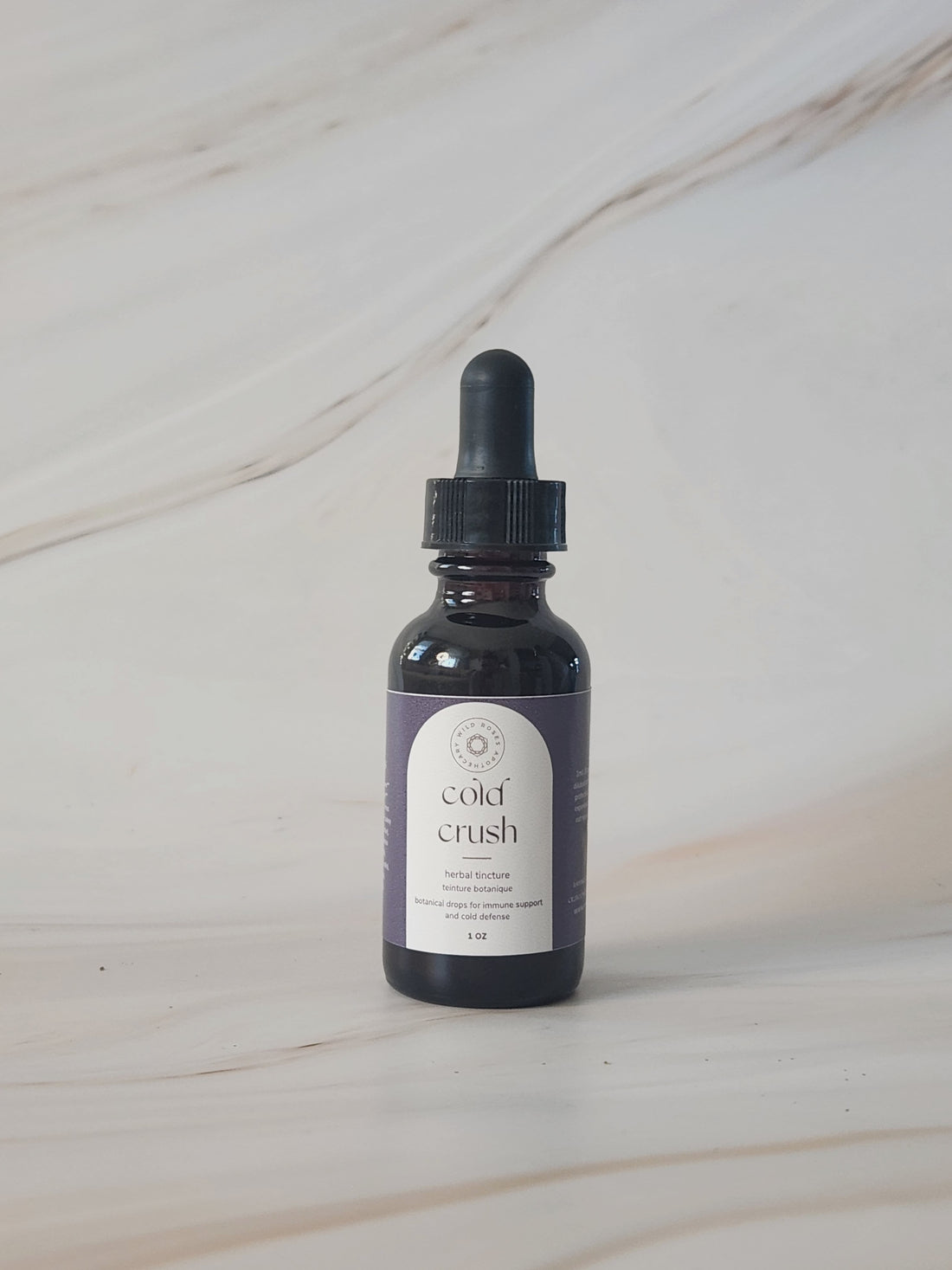 Cold Crush is the ultimate botanical support for cold support and immune defense. This new and improved formula contains anti-viral and anti-bacterial leaves, lichens, mushrooms, and berries that support in treating both viral and bacterial infections. From stomach bugs to respiratory infections, this is a must have remedy for every medicine cabinet during cold and flu season.
40% alcohol, oregano leaf + flower** (origanum vulgare), lemon balm** (melissa officinalis), thyme** (thymus vulgaris), usnea* (usnea barbata), turkey tail mushroom* (trametes versicolor), sage** (salvia officinalis), echinacea leaf** (echinacea angustifolia), marshmallow leaf** (althea officinalis), elderberry* (sambucus nigra), rosehips** (rosa acicularis).

*certified organic
**wild harvested/locally grown
If you are not happy with your product, please contact us and we will exchange or provide a full refund on all products, excluding herbal teas or edible products, or opened products.  Please note that ELLE WELLNESS is not responsible for shipping fees associated with the return.