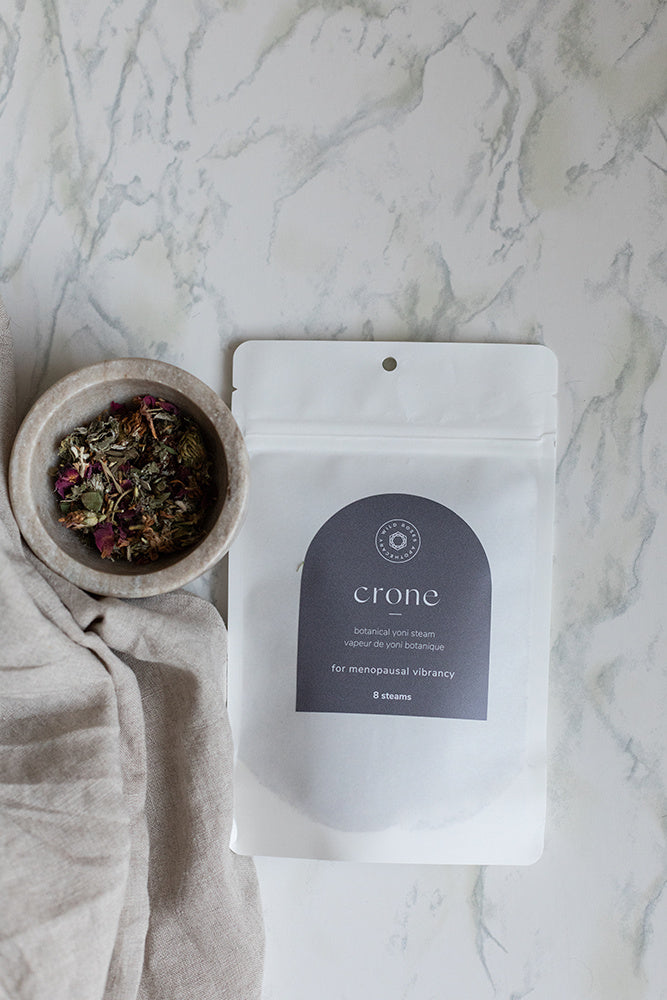 This botanical Yoni Steam is a relaxing and restorative ritual to deeply connect you with your inner Crone. This blend was formulated for menopausal vibrancy and contains soothing, demulcent and hydrating herbs that ease vaginal dryness and tone uterine tissue to maintain radiant reproductive health well into your wise woman years.
red raspberry leaves(rubus ideaus), red clover flowers (trifolium pratense), calendula flowers (calendula officinalis, rose petals (rosa damascena), marshmallow root (althea officinalis).

*certified organic
If you are not happy with your product, please contact us and we will exchange or provide a full refund on all products, excluding herbal teas or edible products, or opened products.  Please note that ELLE WELLNESS is not responsible for shipping fees associated with the return.