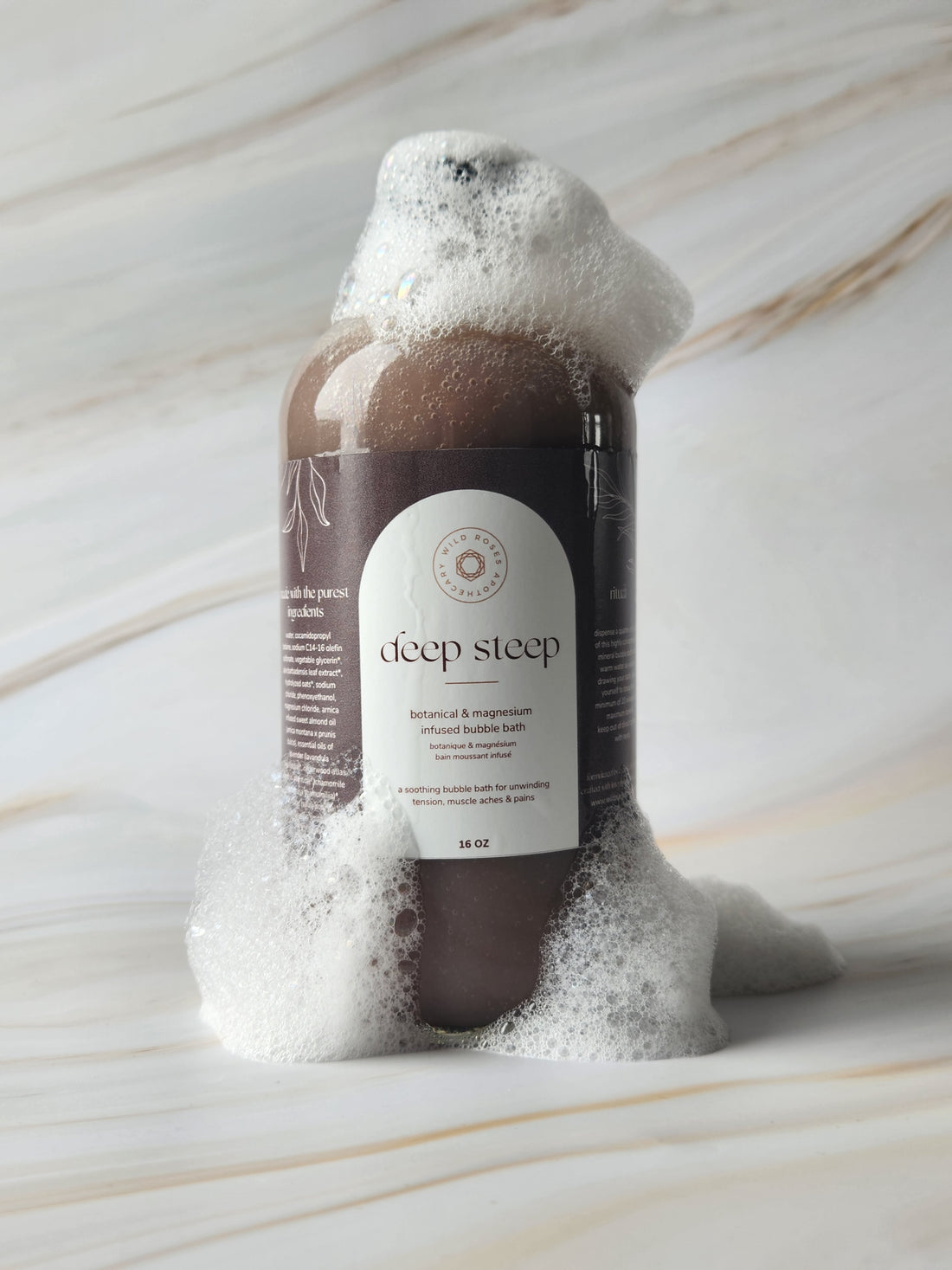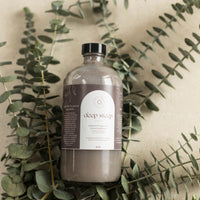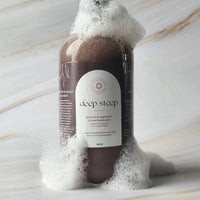 Deep Steep Botanical & Magnesium Infused Bubble Bath
A soothing bubble bath for unwinding tension, muscle aches & pains. 
Size: 16oz
water, cocamidopropyl betaine, sodium C14-16 olefin sulfonate, vegetable glycerin*, aloe barbadensis leaf extract*, hydrolyzed oats*, sodium chloride, phenoxyethanol, magnesium chloride, arnica infused sweet almond oil (arnica montana x prunis dulcis), essential oils of lavender (lavandula angustifolia)*, cedarwood atlas (cedrus atlantica)*, chamomile (matricharia chamomiliia)*, clary sage (salvia sclarea)*, eucalyptus smithii*.
*certified organic

If you are not happy with your product, please contact us and we will exchange or provide a full refund on all products, excluding herbal teas or edible products, or opened products.  Please note that ELLE WELLNESS is not responsible for shipping fees associated with the return.