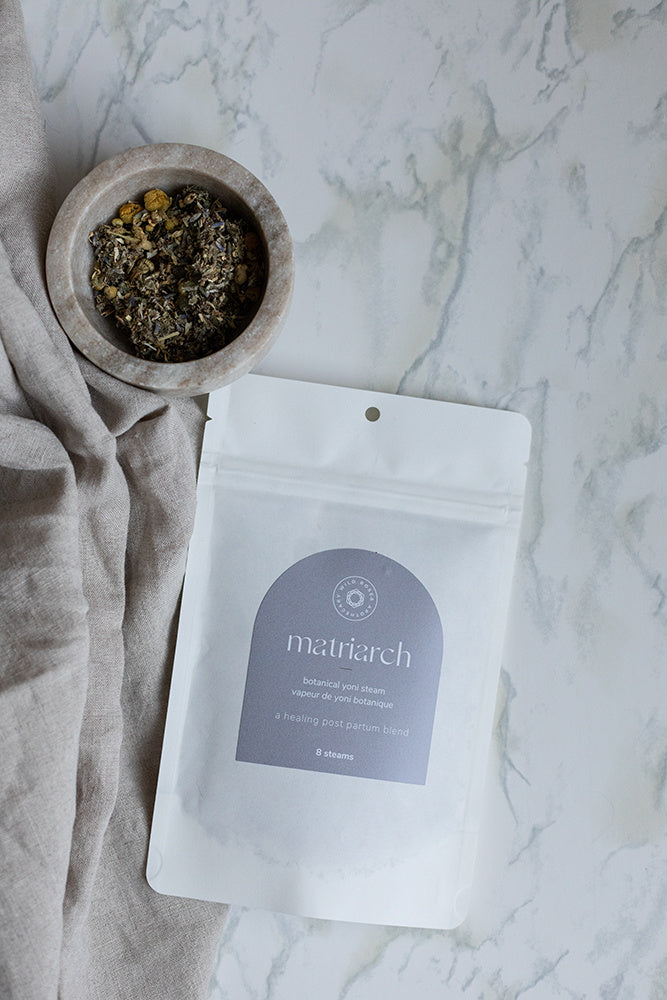 This botanical Yoni Steam is a healing, calming and repairing ritual for post- birth. Our blend was formulated to tone and heal the perineum and sensitive yoni tissues, as well as helping the fundus to recover and come back into its normal state. We recommend steaming within the first 48 hours after birth- which is a divine ritual to honor your body's incredible achievement. 
chamomile flower (matricaria chamomilia), calendula flower (calendula officinalis), lavender flower (lavendula angustifolia), yarrow flower (achillea millefolium), mugwort (artemisia vulgaris), red raspberry leave (rubus ideaus). *certified organic


*certified organic
If you are not happy with your product, please contact us and we will exchange or provide a full refund on all products, excluding herbal teas or edible products, or opened products.  Please note that ELLE WELLNESS is not responsible for shipping fees associated with the return.