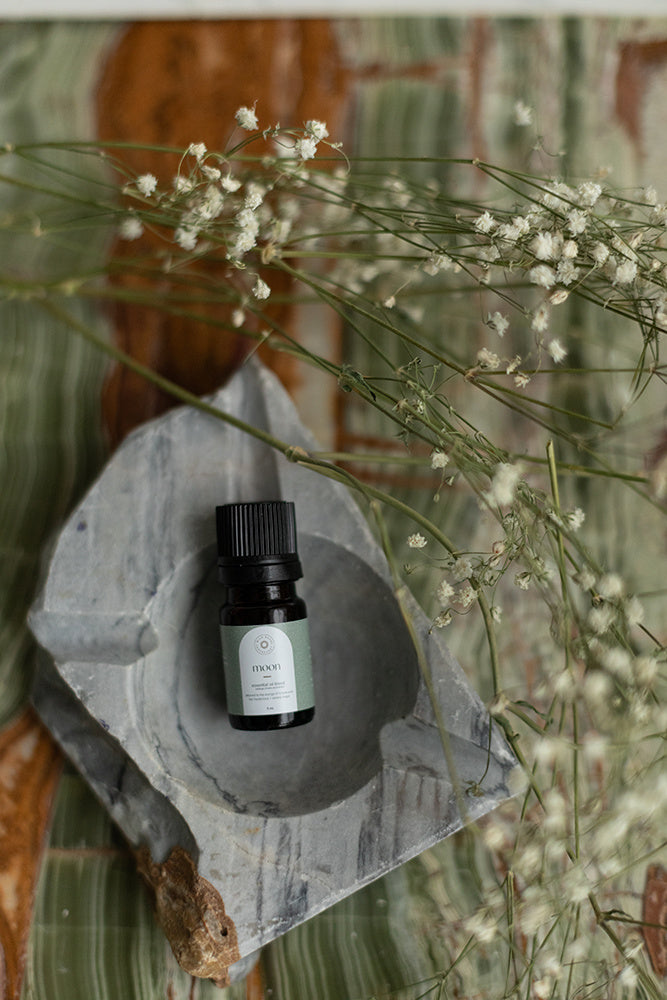 Attuned to the energy of la lune and her mysterious + serene magic. Utilizing herbal notes associated with the moon, this blend has notes like Mugwort, Lavender and Blue Chamomile. 
Size: 5 mL
Essential oils of lavender (lavendula angustifolia), mugwort (artemisia vulgaris), chamomile (matricaria chamomilla), bergamot (citrus bergamia), cedarwood atlas (cedrus atlantica), neroli (citrus aurantium).
If you are not happy with your product, please contact us and we will exchange or provide a full refund on all products, excluding herbal teas or edible products, or opened products.  Please note that ELLE WELLNESS is not responsible for shipping fees associated with the return.