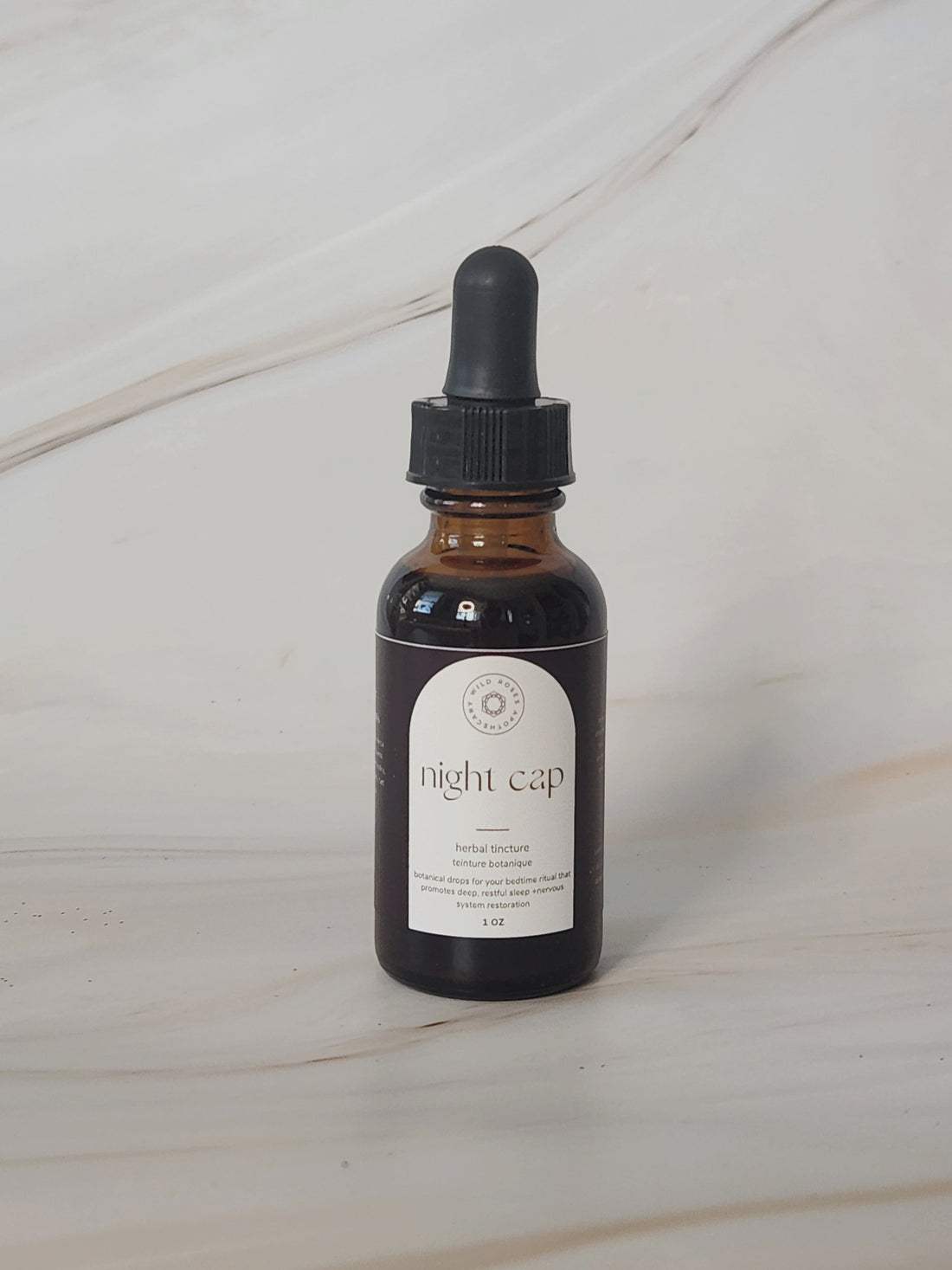 Enjoy a peaceful night's sleep with Night Cap – a potent remedy to help you relax and restore your nervous system for a deep, restful sleep-without the hangover.
Night Cap contains sedative, analgesic, and anxiolytic botanicals addressing the most common causes of lack of restorative sleep: pain, anxiety, and lack of melatonin production.
For these reasons, we encourage you to only partake in this medicine when you are ready to be still and in sleep/recovery mode. The combination of ingredients in this tincture may cause drowsiness, and slow cognitive reactions. Please do not operate machinery after consuming Night Cap. 
40% alcohol, lemon balm** (melissa officinalis), milky oat tops** (avena sativa), valerian* (valeriana officinalis), kava kava* (piper methysticum), tart cherry* (prunus cerasus).

*certified organic
**wild harvested/locally grown

If you are not happy with your product, please contact us and we will exchange or provide a full refund on all products, excluding herbal teas or edible products, or opened products.  Please note that ELLE WELLNESS is not responsible for shipping fees associated with the return.