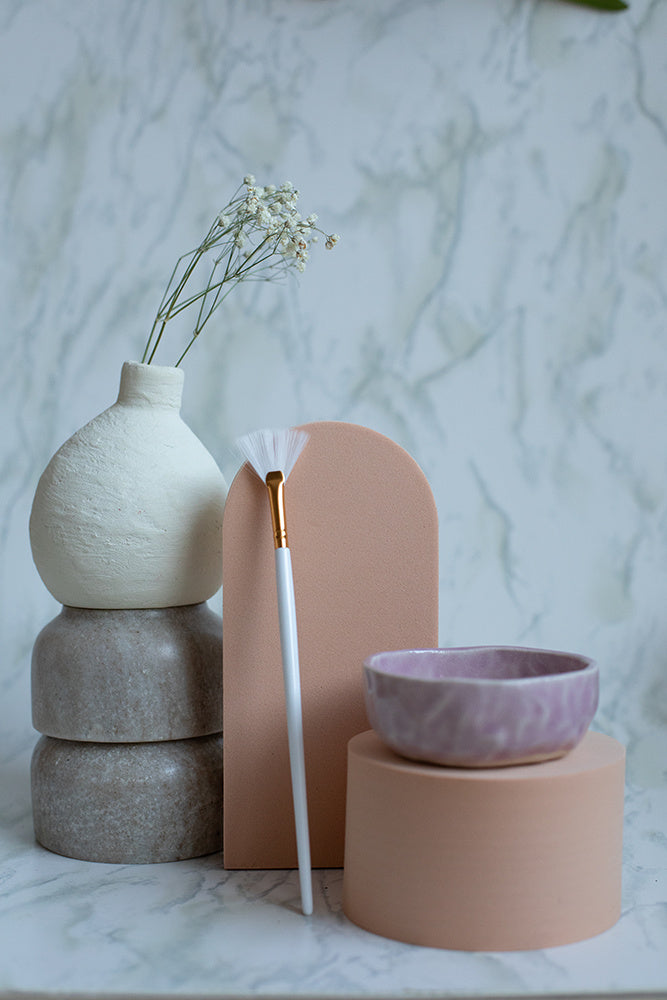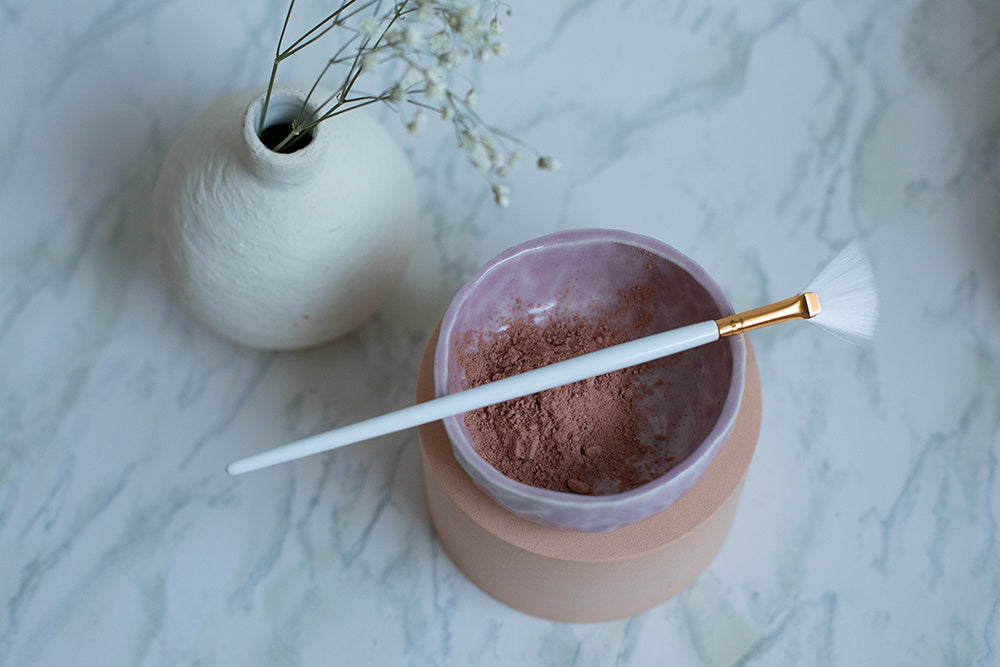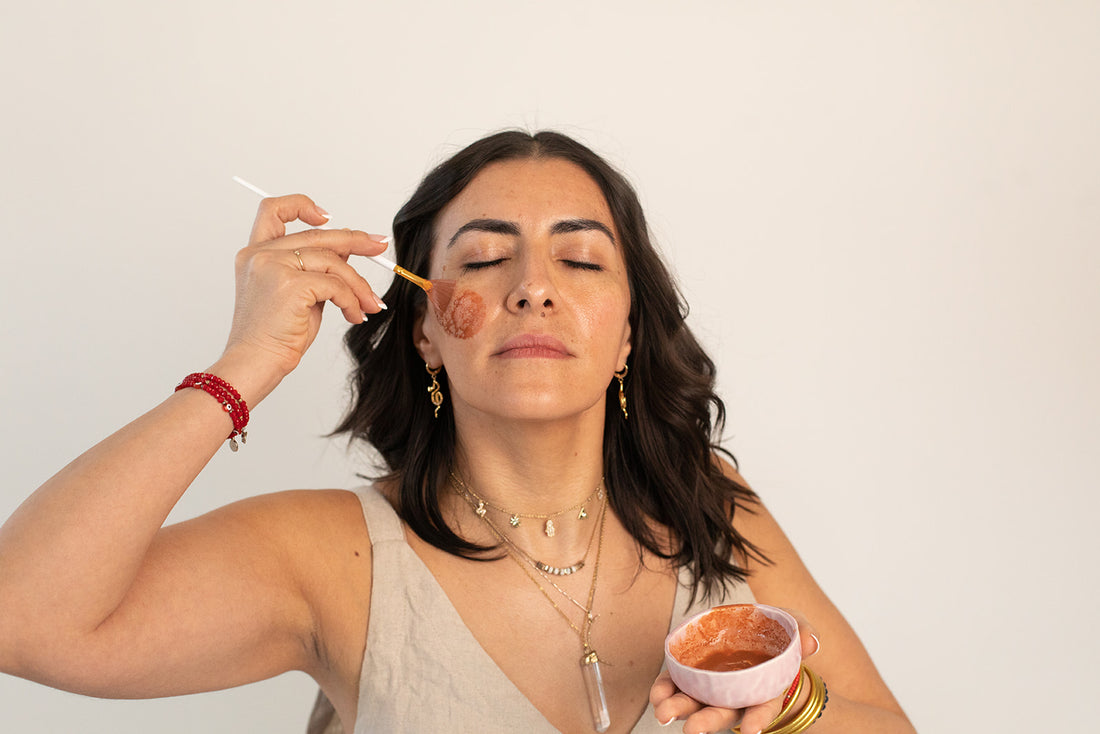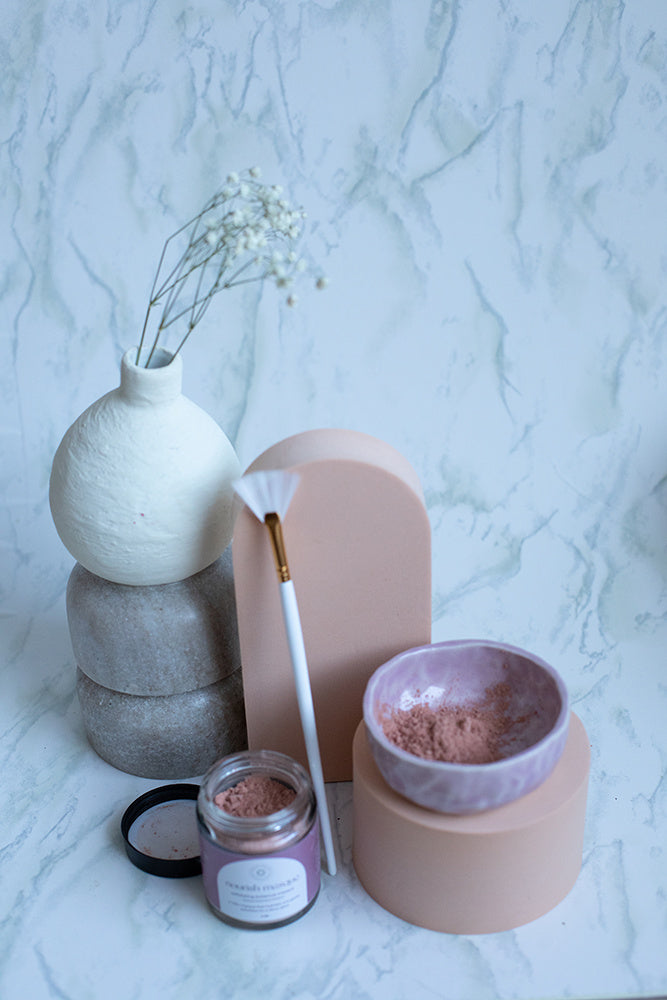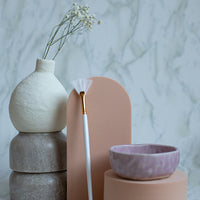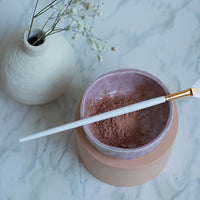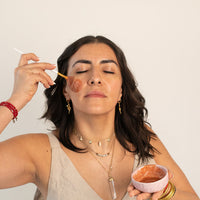 Ritual Masque Bowl + Brush Set
 Take your masqueing ritual to the next level with our beautiful, handspun ritual bowl.

Created in collaboration with Jeana Marie King from Edmonton, Alberta; these little palm sized bowls hold so much magic. Pressed with gorgeous texture and glazed in the softest lilac glaze, this little peice is surely to become a heirloom of beauty ritual.

This set includes a white wooden fan brush fixed with brilliant gold details, which is the perfect tool to whisk and masque with.


If you are not happy with your product, please contact us and we will exchange or provide a full refund on all products, excluding herbal teas or edible products, or opened products.  Please note that ELLE WELLNESS is not responsible for shipping fees associated with the return.