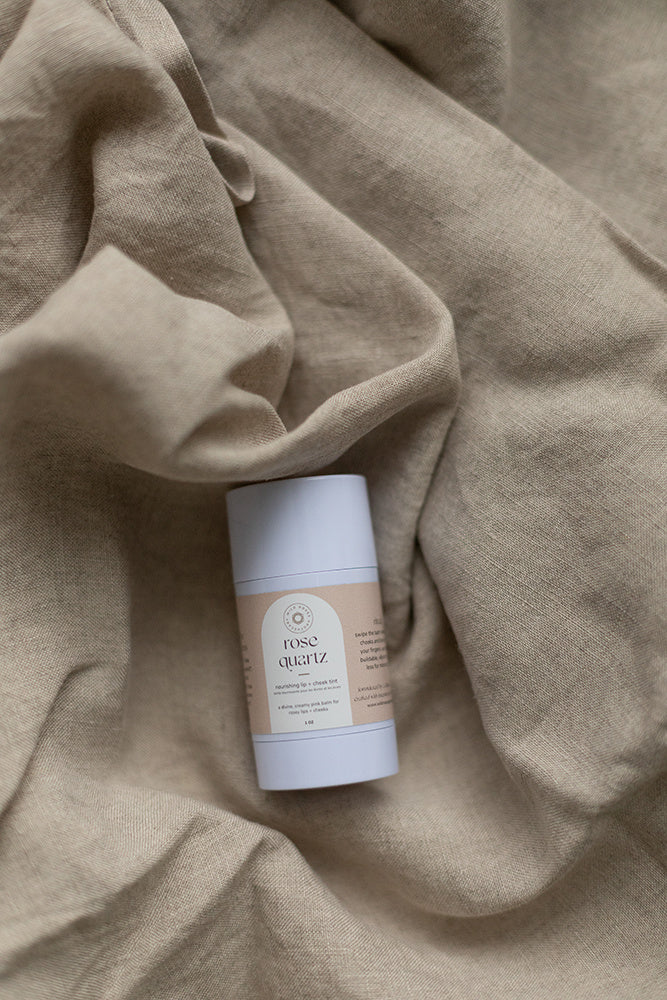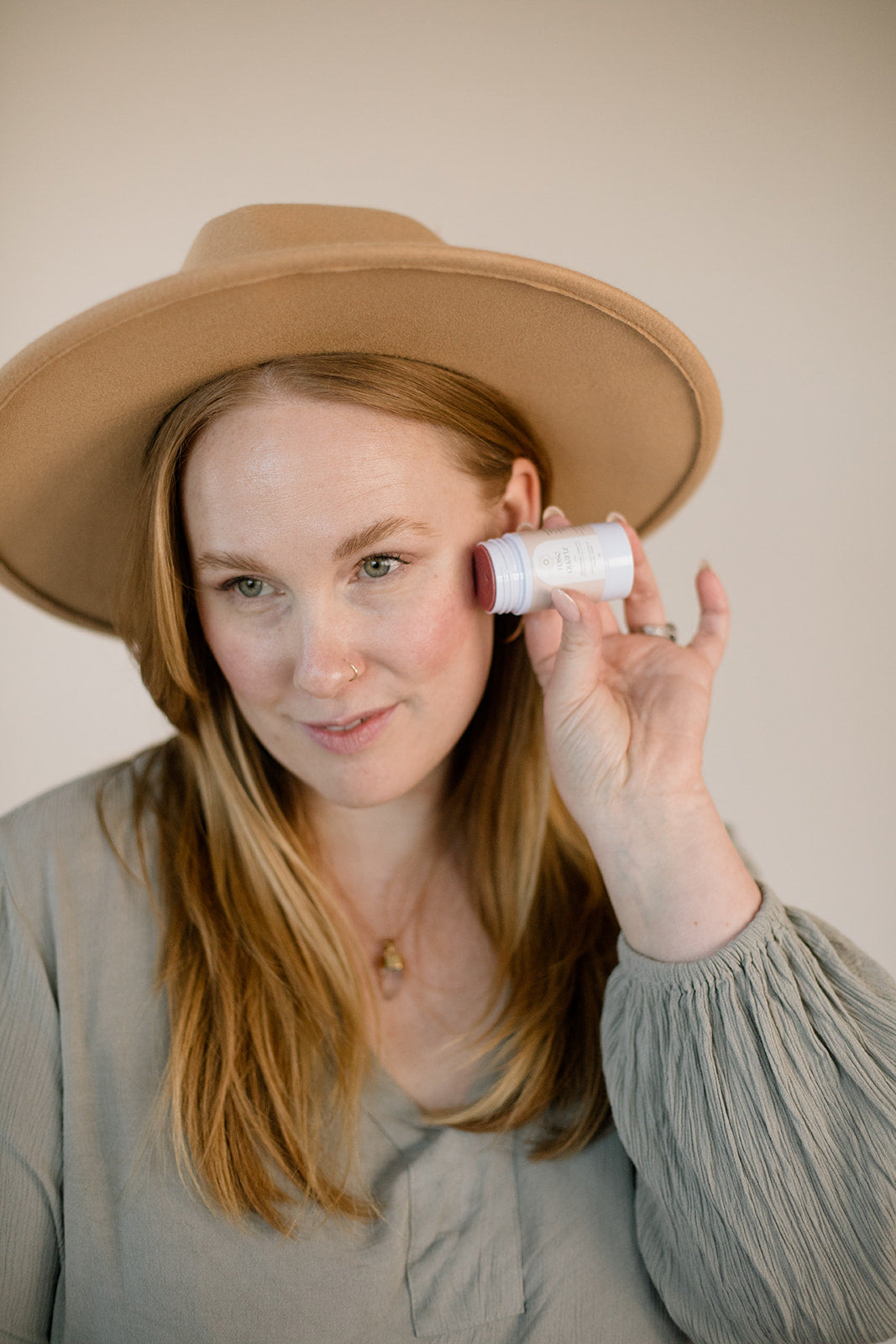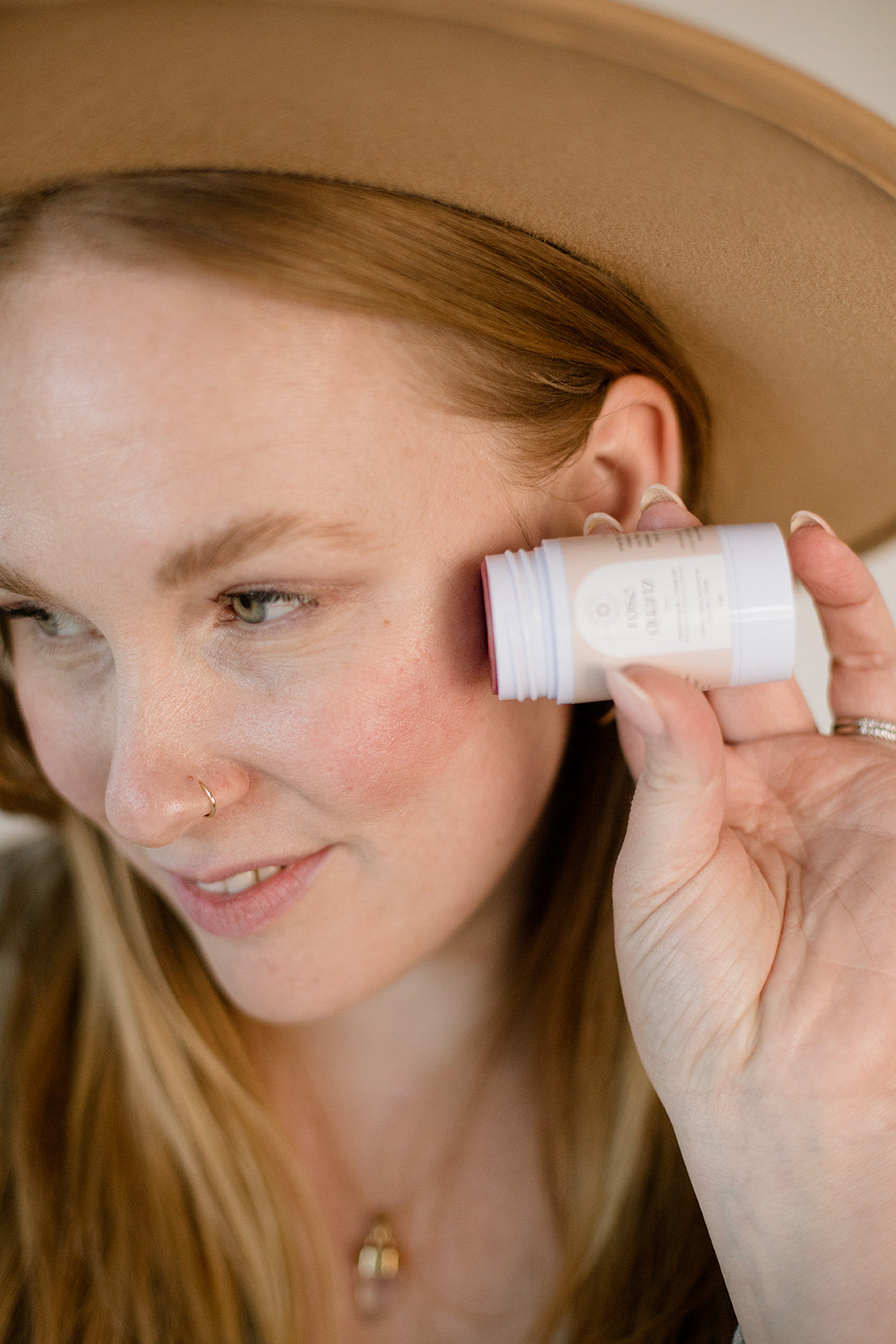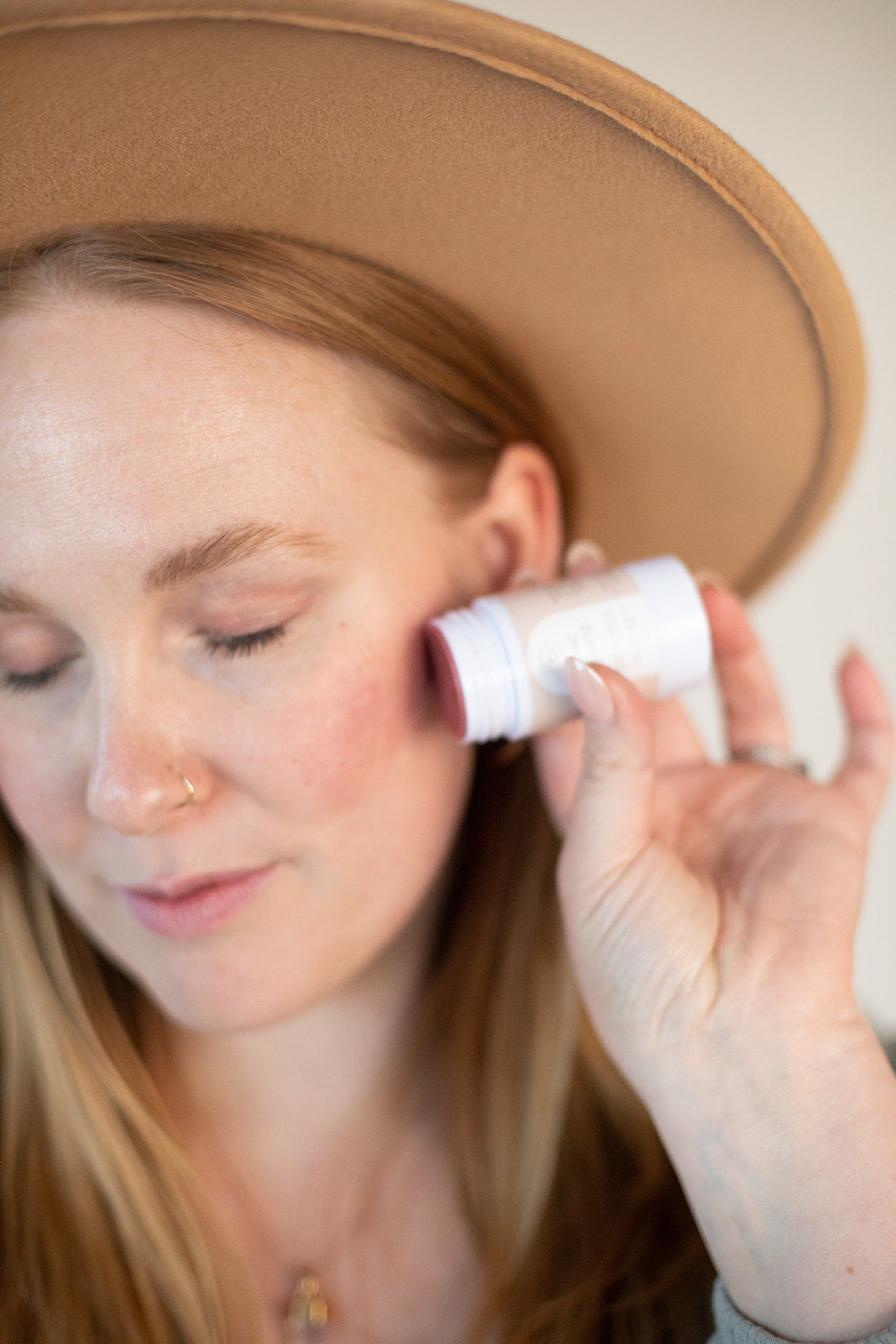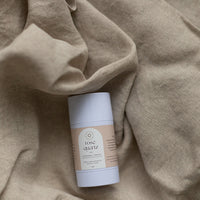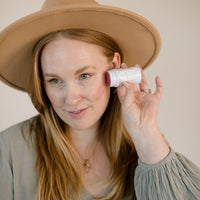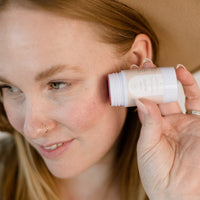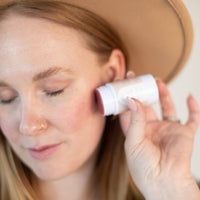 Rose Quartz Nourishing Lip + Cheek Tint
A divine, creamy pink balm for rosey lips + cheeks. Loaded with nourishing, simple ingredients that provide long lasting and buildable color potency. 
beeswax (cera alba), shea butter (butyrospermum parkii), jojoba oil (simmondsia chinensis) rosehip oil (rosa canina), mica, proprietary blend of essential oils.
If you are not happy with your product, please contact us and we will exchange or provide a full refund on all products, excluding herbal teas or edible products, or opened products.  Please note that ELLE WELLNESS is not responsible for shipping fees associated with the return.