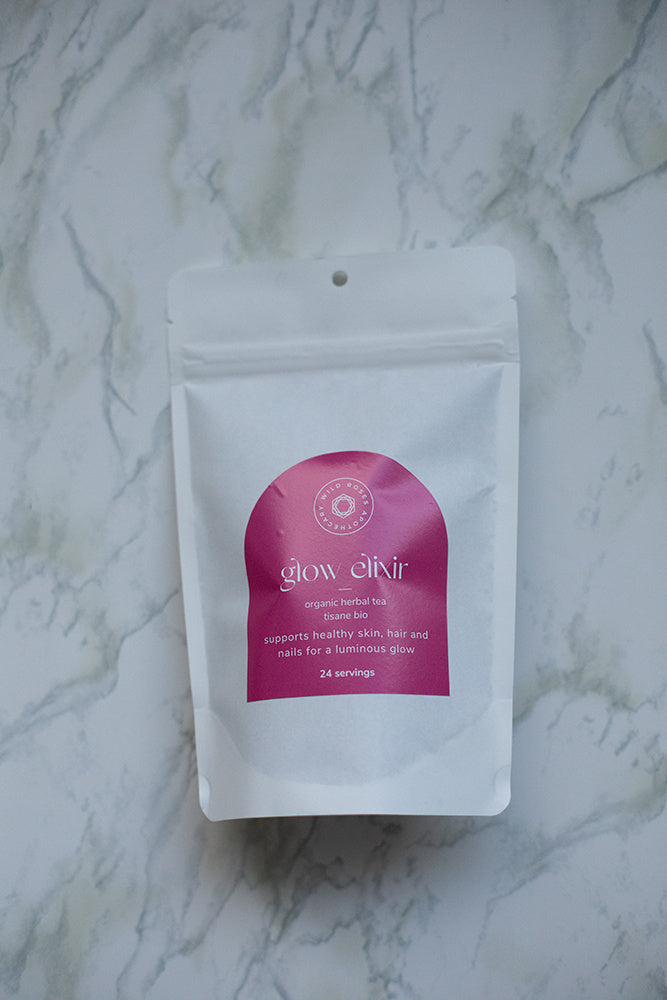 Glow Elixir supports healthy skin, hair and nails for a luminous glow.
Size: 24 servings
nettle leaf, horsetail, burdock root, calendula flowers, rosehips, hibiscus flowers, spearmint, cornflowers.
If you are not happy with your product, please contact us and we will exchange or provide a full refund on all products, excluding herbal teas or edible products, or opened products.  Please note that ELLE WELLNESS is not responsible for shipping fees associated with the return.