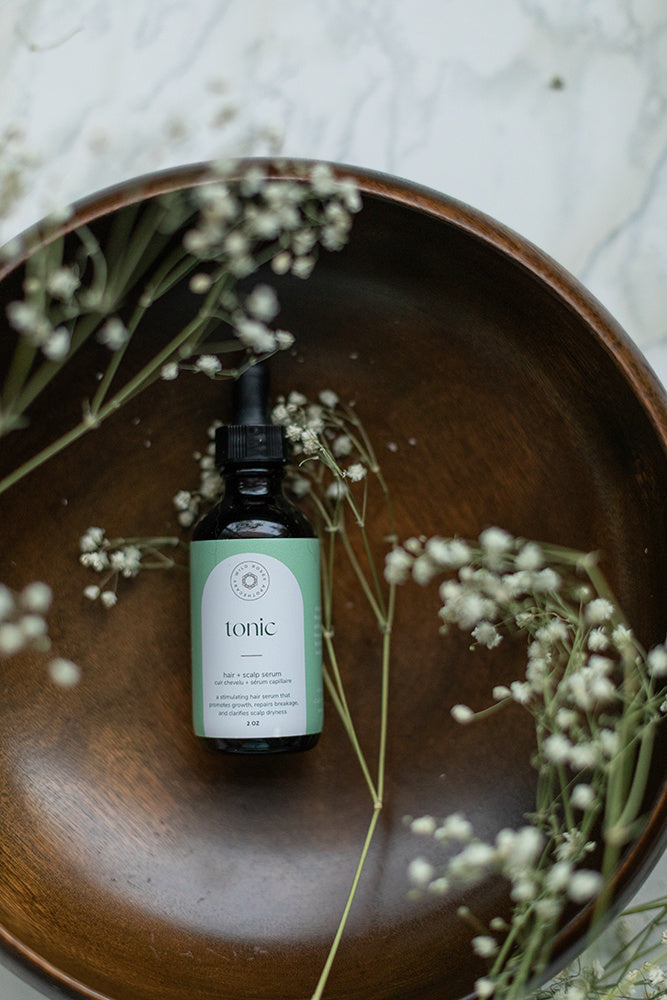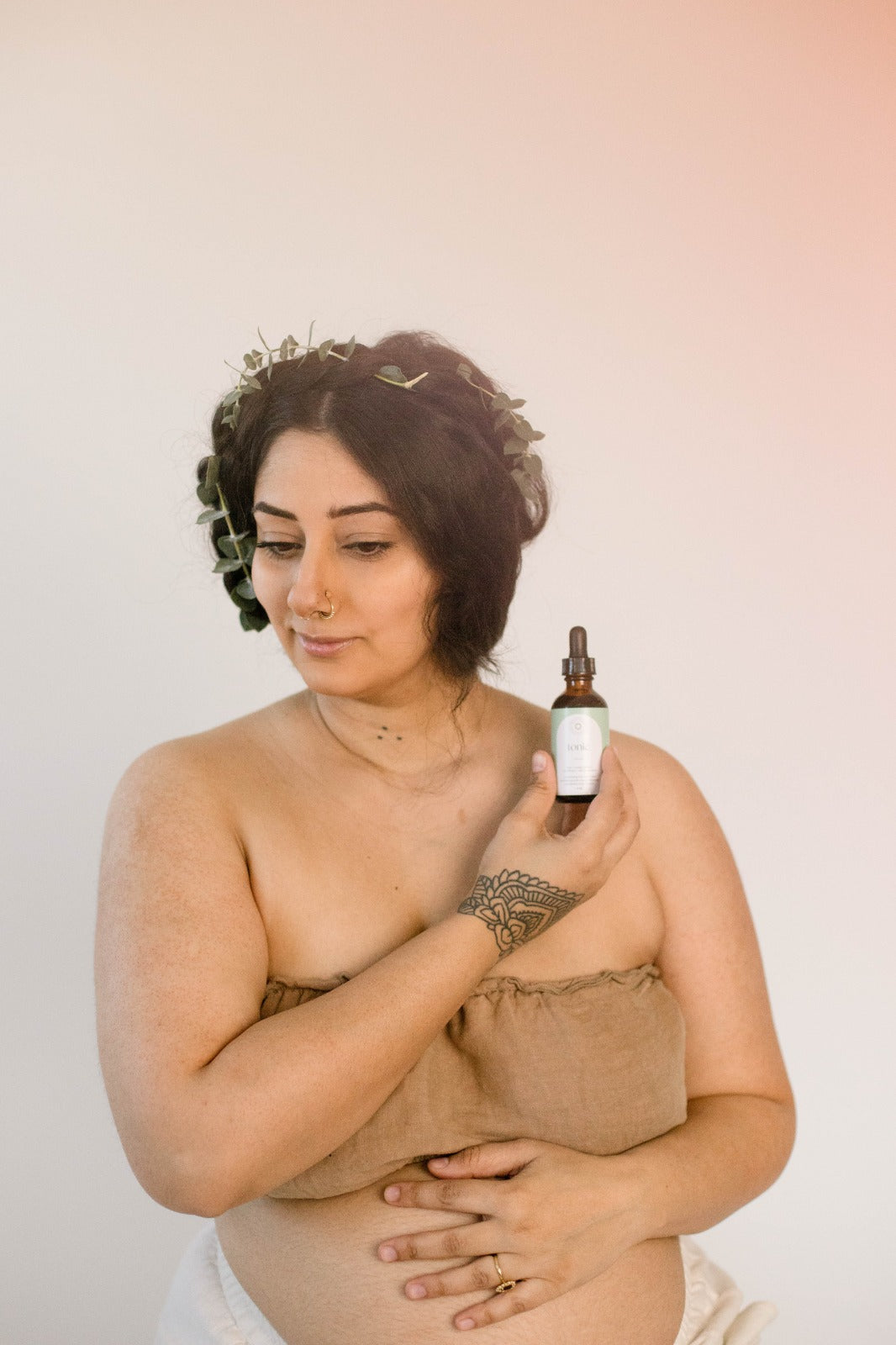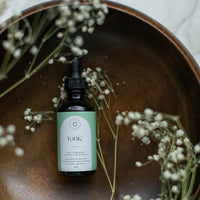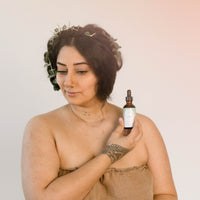 A stimulating hair serum that promotes growth, repairs breakage, and clarifies scalp dryness. this potion provides an incredible dose of nutrition, saturated right into the scalp to fortify, strengthen and condition. a must have for those experiencing breakage, hair loss, or scalp irritations.
Size: 2oz
sunflower oil (helianthus annuus), neem (azadirachta indica) oil, castor (ricinus communis) oil, jojoba (simmondsia chinensis) x solar infused with horsetail (equisetum arvense), nettle (urtica dioca), moringa (moringa oleifera) + kale (brassica oleracea var. sabellica), organic essential oils of peppermint (mentha piperita), rosemary (rosmarinus officinalis), marjoram (origanum majorana), lavender (lavendula angustifolia), ylang ylang (cananga odorata), clary sage (salvia sclarea) bergamot (citrus bergamia).
Neem (Azadirachta indica): The ultimate hair tonifying herb- neem is a medicinal plant that has antifungal, antibiotic, analgesic properties. It soothes inflamed scalps and treats itchiness, and irritations, including but not limited to scalp psoriasis.

Horsetail (Equisetum arvense): A native plant, Horsetail is known as the Boreal Bamboo - it is incredibly high in Silica, a major mineral that promotes strength in our bones, nails, skin and hair.

Castor (ricinus communis) oil: One of my favorite oils for promoting hair growth, castor is high in ricinoleic acid, a lipid found to help in fighting inflammation. By creating a calm, healthy environment on the scalp- follicules THRIVE here. Castor oil on its own is VERY sticky and messy to work with - our dilution for Tonic is perfect for a clean application.
If you are not happy with your product, please contact us and we will exchange or provide a full refund on all products, excluding herbal teas or edible products, or opened products.  Please note that ELLE WELLNESS is not responsible for shipping fees associated with the return.