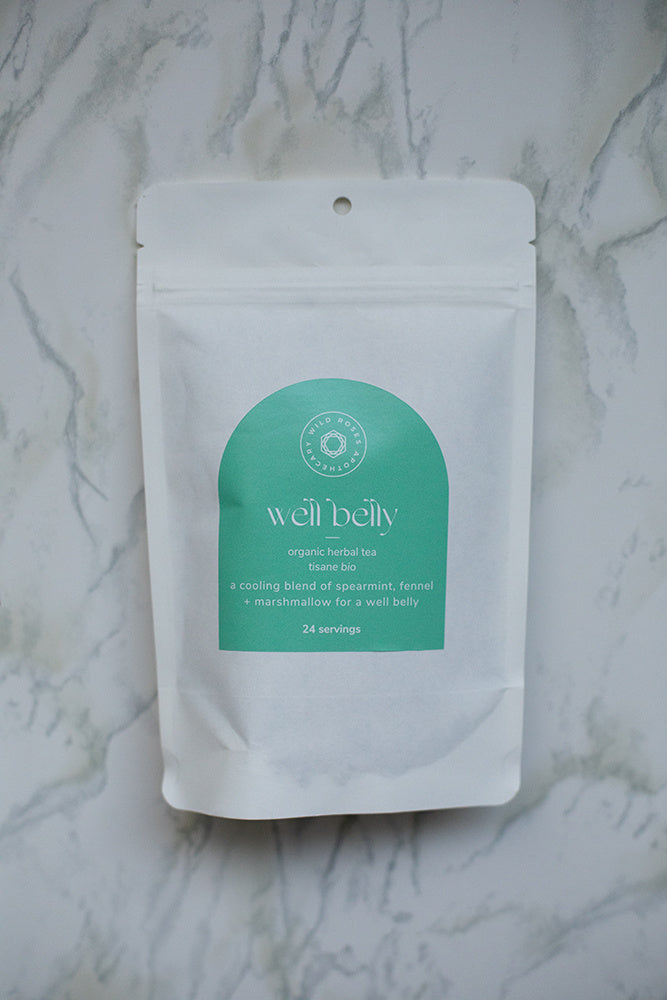 Well Belly is a cooling blend of mint and spice makes the perfect after dinner delight! Formulated with stomachic, belly soothing herbs that help ease symptoms of GI upset.
 Size: 24 servings
Spearmint, Marshmallow Root, Calendula, Catnip, Ginger and Fennel.*certified organic
If you are not happy with your product, please contact us and we will exchange or provide a full refund on all products, excluding herbal teas or edible products, or opened products.  Please note that ELLE WELLNESS is not responsible for shipping fees associated with the return.