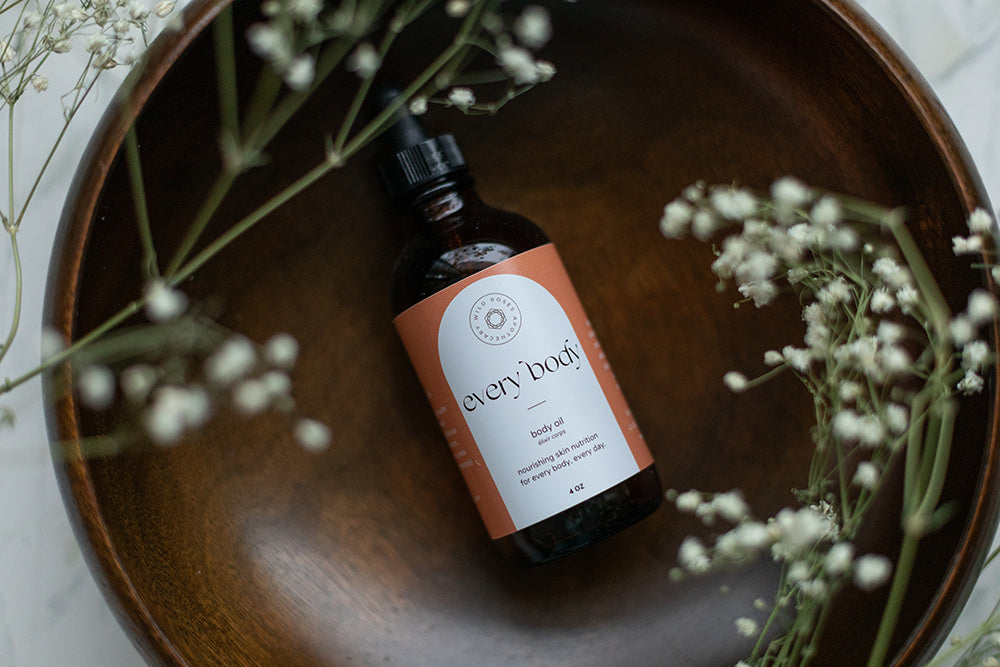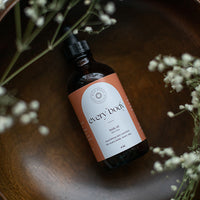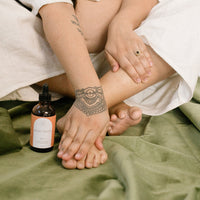 Nourishing skin nutrition for every body, every day.
Formulated as a dry oil- this means that it has superior absorption that leaves your skin hydrated, not greasy. This herbal body elixir is unscented, allowing you the freedom to be au naturel, or to add essential oils of your choice to create a custom body scent.

Size: 4oz
grapeseed (vitis vinifera)* infused with organic botanicals horsetail (equisetum), hibiscus petals (hibiscus rosa-sinensis), calendula flowers (calendula officinalis), rosehips (rosa canina), jojoba (simmondsia chinensis) oil*,

*certified organic
✹Horsetail: rich in collagen supporting silica- horsetail helps to strengthen the cellular matrix of the hair, skin and nails.

✹Hibiscus: known in the green beauty world as "nature's botox", hibiscus is high in hydroxycitric acid which helps to plump up skin cells for vibrant, glowing skin.

✹Wild Rosehips: high in bioavailable vitamin c, wild rosehips help to fight and protect against free radical damage promoting youthful aging.
If you are not happy with your product, please contact us and we will exchange or provide a full refund on all products, excluding herbal teas or edible products, or opened products.  Please note that ELLE WELLNESS is not responsible for shipping fees associated with the return.