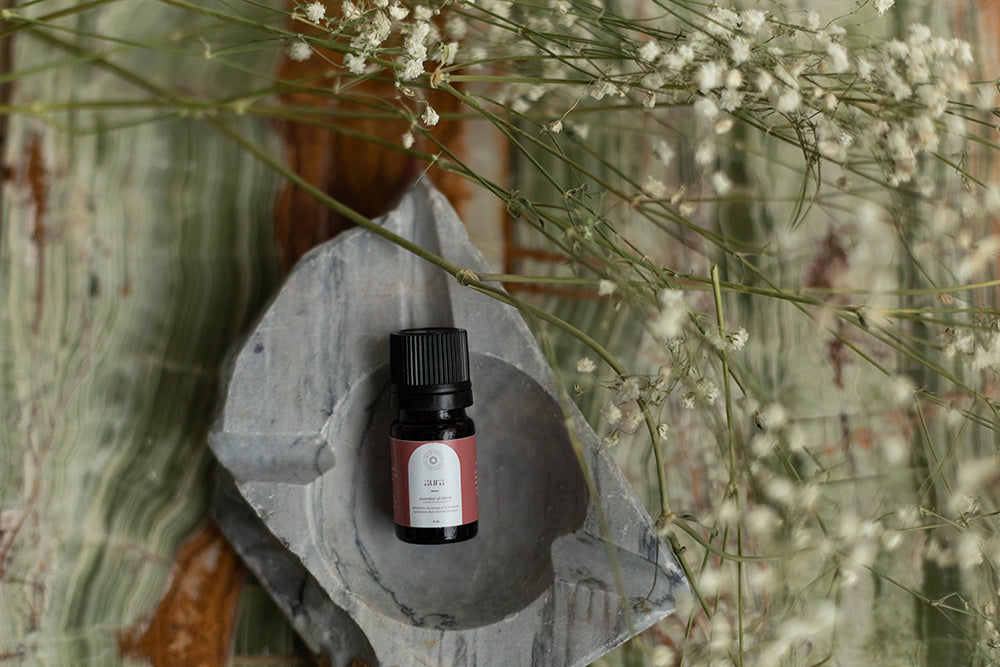 With notes like Eucalyptus, Lime, and Sandalwood- this oil blend is attuned to the energy of a rainforest sunshower that cleanses the aura.
Size: 5 mL
Essential oils of sandalwood, (santalum album) , grapefruit (citrus x paradisi), lime (citrus × aurantiifolia), eucalpytus (eucalyptus globulus), vanilla (vanilla planifolia) and black spruce (picea mariana).
If you are not happy with your product, please contact us and we will exchange or provide a full refund on all products, excluding herbal teas or edible products, or opened products.  Please note that ELLE WELLNESS is not responsible for shipping fees associated with the return.