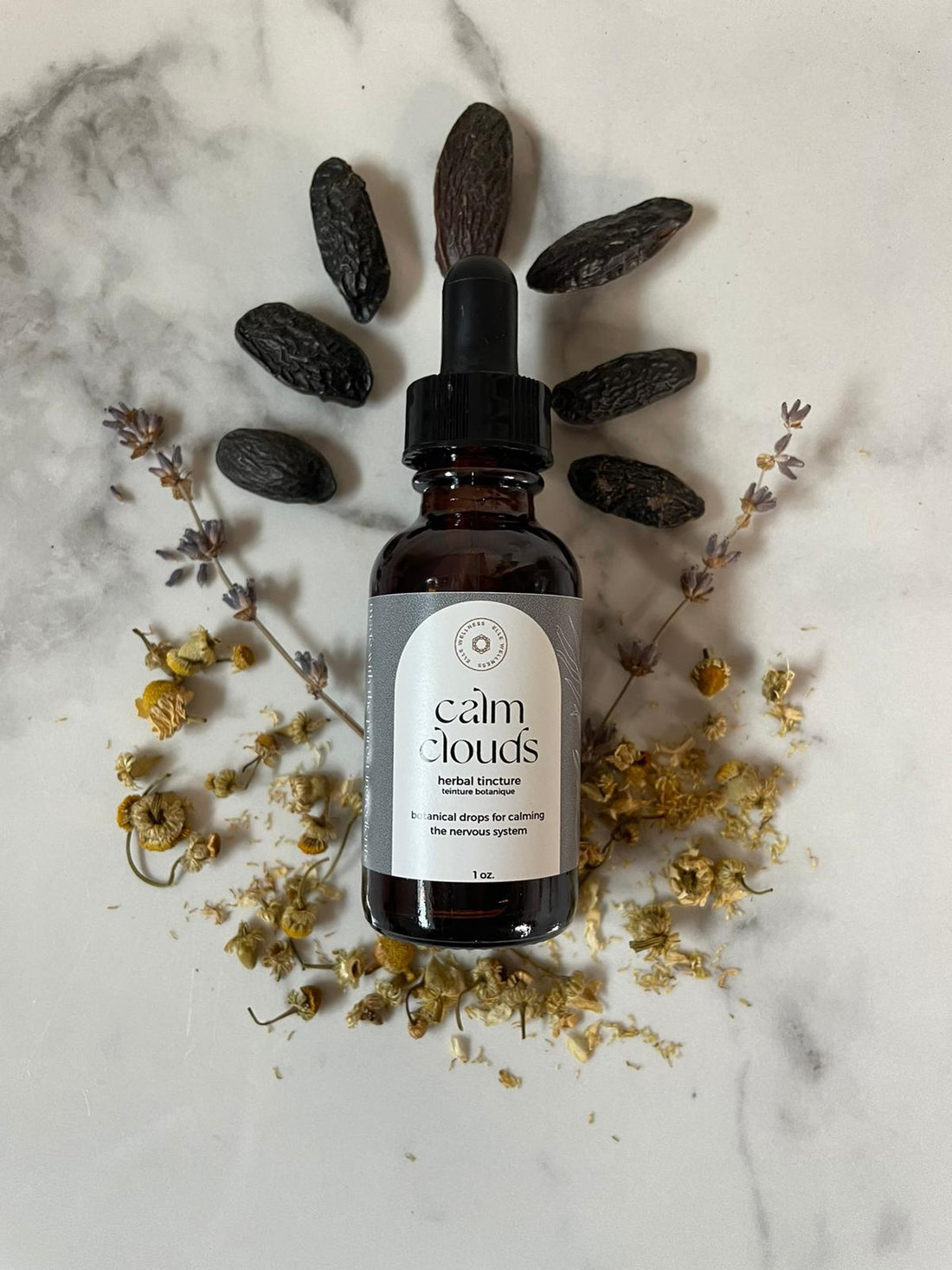 Calm Clouds are botanical drops for calming the nervous system. Unlike most tinctures, Calm Clouds is infused with vanilla, chamomile and tonka bean making this a deliciously sweet, fast acting remedy.
Method of action: anxiolytic (anti-anxiety), nervine tonifying (strengthening to the nervous system), sedative (sleep inducing), aphrodisiac (libido enhancing), analgesic (relieving pain).
40% alcohol, lemon balm (melissa officinalis)*, california poppy (eschscholzia californica)*, damiana (turnera diffusa)*, passionflower (passiflora incarnata), chamomile (matricharia chamomilla)*, vanilla bean (vanilla planifolia), tonka bean (dipterex odorata).

*Grown by Lauren
If you are not happy with your product, please contact us and we will exchange or provide a full refund on all products, excluding herbal teas or edible products, or opened products.  Please note that ELLE WELLNESS is not responsible for shipping fees associated with the return.