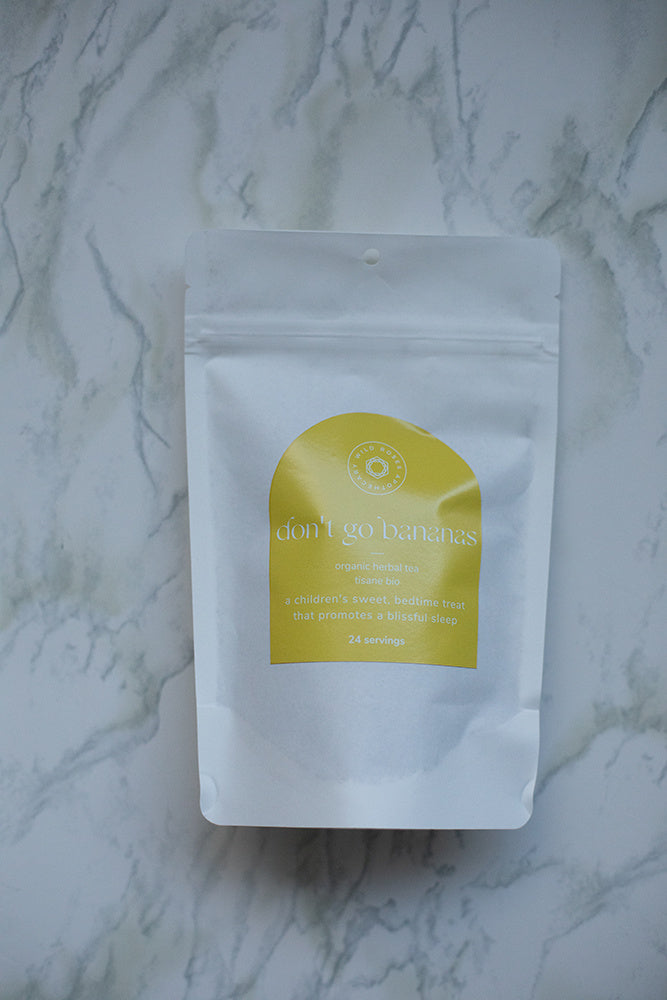 A children's chill out tea that is a blissfully sweet bedtime treat. The flavor tastes just like bananas and is loved by children and adults alike.
Size: 24 servings
catnip leaf, chamomile, nettle leaf, oatstraw, banana peices, organic banana flavoring.*certified organic
If you are not happy with your product, please contact us and we will exchange or provide a full refund on all products, excluding herbal teas or edible products, or opened products.  Please note that ELLE WELLNESS is not responsible for shipping fees associated with the return.