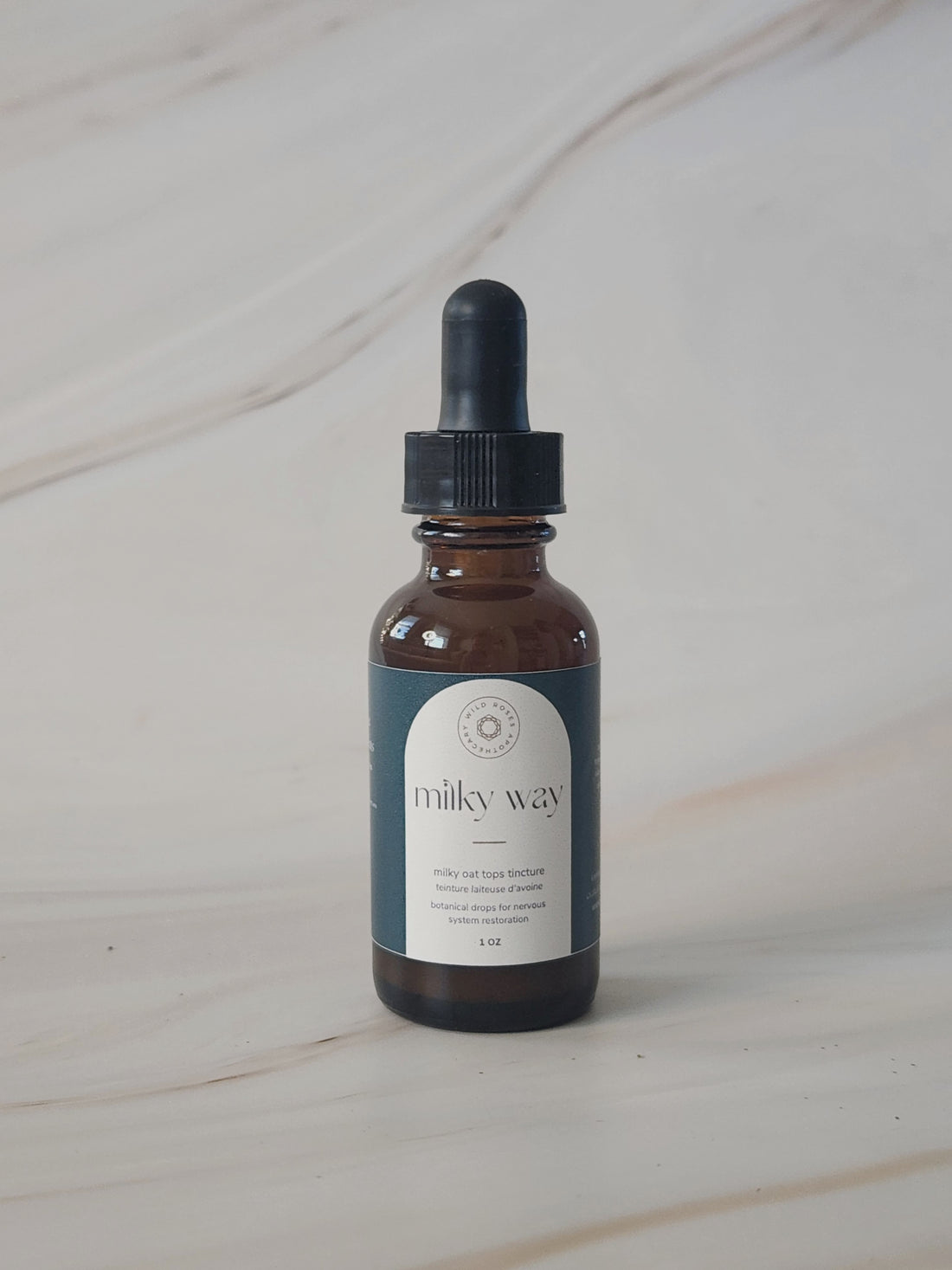 Milky Oat tops are prized as a nervine food, and comprise the concentrated herbal formula of Milky Way. These tops offer impressive nutritive support for the endocrine and nervous systems, aiding in energization and restful sleep.
Milky Oats are renowned for fortifying the nervous system, and are a highly sought-after remedy for stress relief in herbal medicine. The medicine of Milky Oat works deeply into the body, calming and revitalizing the nervous system, creating a ripple effect of restoration to the endocrine and digestive systems. Milky oat tops are my go-to herb for an immediate effect on those feeling stressed, exhausted, or overwhelmed.
With few contraindications, Milky Oat is a safe and versatile option for restoring healthy nervous function and vitality. It is indicated for cases of nervous debility and exhaustion.
40% alcohol, milky oat tops
(avena sativa)

*grown by a canadian, women led herb farm
**gluten free
If you are not happy with your product, please contact us and we will exchange or provide a full refund on all products, excluding herbal teas or edible products, or opened products.  Please note that ELLE WELLNESS is not responsible for shipping fees associated with the return.